Assistance League is part of the first wave of nonprofit organizations in the United States that empowers ordinary citizens to improve communities and transform lives through long-term volunteerism.
Organized as a national nonprofit in 1935, Assistance League's roots date back to the turn of twentieth century America when founder, Anne Banning, pioneered a tradition of compassion and benevolence carried on by her modern-day counterparts in Assistance League chapters around the country.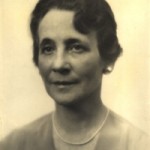 Anne Banning and her close friend and co-founder, Ada Edwards Laughlin, married into influential, well-to-do families. Anne's father-in-law, Phineas, is the "Father of the Port of Los Angeles."  Her husband, Hancock, was instrumental in the development of Catalina Island.  Ada, a Stanford graduate, teacher and proponent of women's basketball, married Homer Laughlin Jr., whose family is known for creating the iconic Fiesta Dinnerware that is still popular today.
A social activist at heart, Anne and a small group of prominent ladies began doing local charitable work in the mid-1890's under the name Assistance League. Their humanitarian efforts extended beyond local boundaries to the victims of the San Francisco earthquake. To raise money for those people underserved by conventional charities, Anne used her social connections to establish the "pay to attend" fundraising model that has proven successful for nonprofit organizations. During World War I, Anne organized the Los Angeles Red Cross Chapter and served as its Director.
In 1919, Anne, Ada and their charity-minded friends formalized Assistance League of Southern California, as a precursor to the national organization. They began by providing food and clothing for local families severely impacted by the war. A few years later, they greatly expanded their efforts with a neighborhood Community House that offered programs and services, which were emulated by public and private agencies.
Inspired by a life of privilege to help people adversely affected by their circumstances, Anne and Ada created a legacy of giving back that endures today.  When they retired in 1948, there were 10 local chapters throughout Southern California. There are currently 120 nationwide, with more on the horizon.