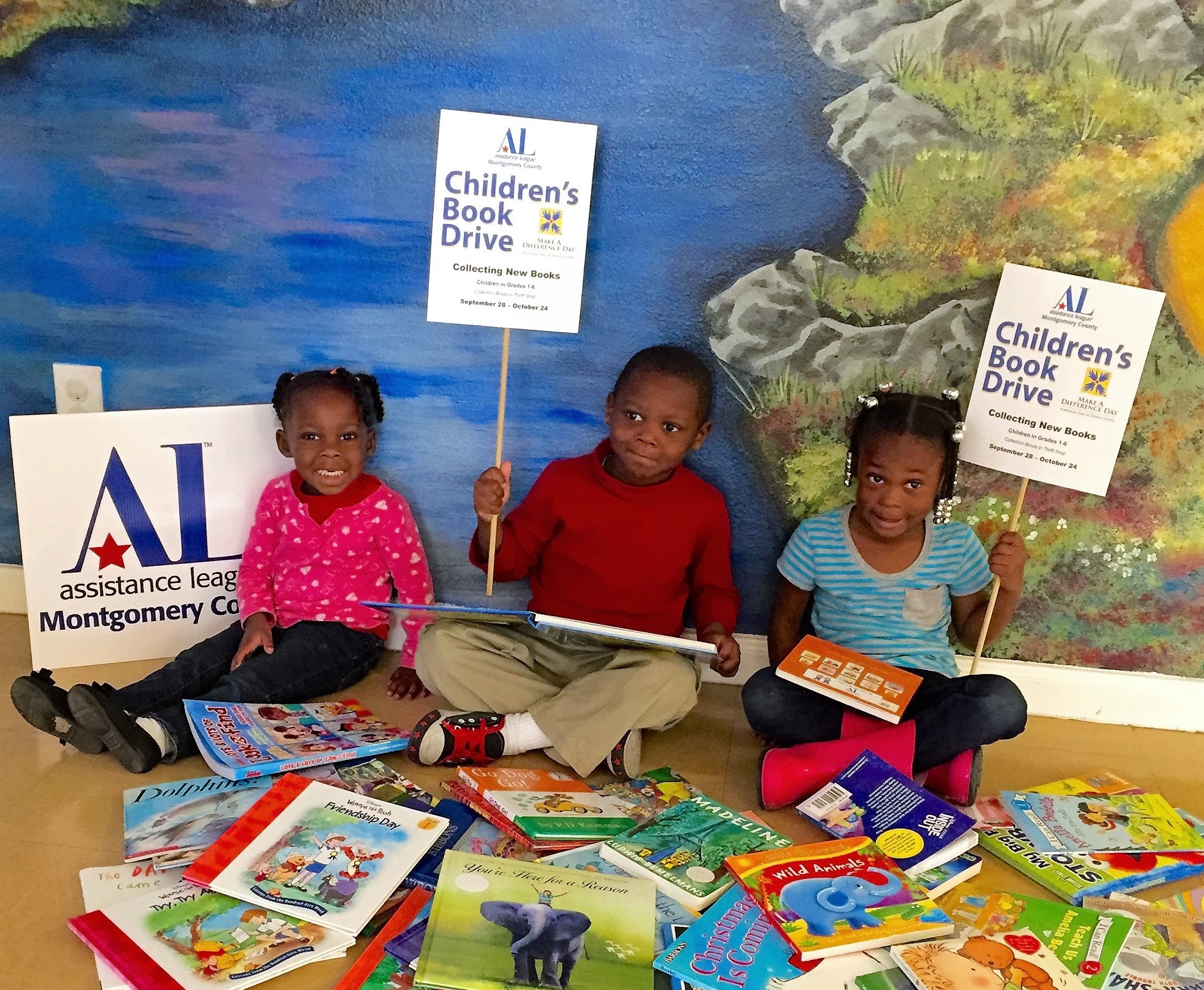 Make A Difference Day, the largest national day of community service, has served as a springboard for Assistance League's Legacy of Literacy.
The annual children's book drive, started in 2012, has been implemented in many different ways across the country, thanks to the enthusiasm and creative efforts of our member volunteers and generous book donations from local residents, businesses, churches, scouts and youth groups.
Assistance League's goal for Make A Difference Day 2016 on October 22 is to collect and donate over 105,000 books, bringing the overall total to 500,000 books in five years.
"We understand how important it is for all children to have access to books," said the Victor Valley chapter in a written statement.  "Our hope is that we help promote a love of reading and discovering."
Third-grade students receiving books last year in Cincinnati schools expressed in writing, "Why reading makes me happy."
"I love reading because, when I read any kind of book, words dance in my head."
 "Reading makes me happy because it gives me courage to read other books which get in my mind."
 "What I like about books is that they have more than just pictures and colors. They have words that make me feel like I'm in my little world."
 School classrooms, libraries and learning centers are not the only book recipients.
Chapters seek places within their own communities where books can provide comfort for youngsters in distress, including pediatric trauma centers, hospitals and health or dental clinics, foster care centers, homeless shelters and family crisis centers.
Books have also been donated to local Boys and Girls Clubs, Head Start programs, teen parenting programs and grandparent resource centers.  In Flagstaff, AZ, Assistance League stocked a Native American library. The Greeley, CO, chapter increased the library of a private academy in its second year of operation.
In Southern California, Assistance League of Temecula Valley responded to the needs of the local school district by donating funds for educational apps to be used with classroom iPads. District officials commended the chapter for its "out of the box" Make A Difference Day thinking.
Make A Difference Day is an initiative of TEGNA Inc., and Gannett Co., Inc., in collaboration with Points of Light and Newman's Own, Inc. To donate books prior to October 22, contact your local Assistance League chapter.