You are here:
Home
›
Posts
San Jose – How to form a Partnership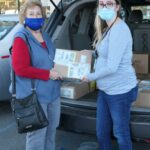 We all know the cliché "thirty years of work to become an overnight success"!  This cliché does not only apply to actors achieving stardom, but to those in nonprofits who work hard and steadily to form partnerships with a business or corporation.  Thus is the case with the partnership that Jerri Kazmierzcak, a member of […]
St. Louis – Assistance League Outreach: Driven by Compassion, Powered by Action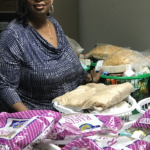 A highly resourceful group of 27 Assistance League members annually helps more than 1,100 St. Louisans deal with everything from food insecurity to homelessness. And with COVID 19 case numbers spiking in the St. Louis area, the need for Outreach Assistance League's Outreach Program has grown—with the case load tripling in recent weeks. "Our program […]
St. Louis – Assistance League Shares Love of Reading & Fun with St. Louis Area Children!
Friday, October 30, Assistance League's 16 volunteer members in the costumes of children's book characters paraded before the center's infants, toddlers and preschoolers after the children enjoyed videotaped book readings and a puppet show— also created by Assistance League. Each child then received two, age-appropriate books while meeting and posing for photos with puppets and […]
Boise – Celebrates 40 Years Serving the Community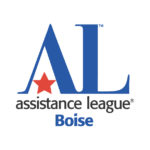 Assistance League of Boise is celebrating 40 years of service to Ada County and recently Canyon County. To mark the occasion, Gov. Brad Little and Garden City Mayor John Evans issued proclamations acknowledging their commitment and service to the community. Since its inception, Assistance League of Boise has provided new school clothes to more than […]
Bend – Secret Santas deliver to Seniors
You couldn't miss the "Secret Santa" delivery team at Regency Redmond last Wednesday — the group dressed in cheerful holiday attire to deliver gifts personalized for low-income seniors at the long-term care and skilled nursing facilities. Though they couldn't enter the building, their efforts and enthusiasm certainly brought a smile to the faces of many […]