You are here:
Home
›
Posts
Tustin – Assisteens Member Forms Her Own Charity to Help Others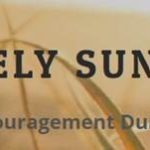 A letter of encouragement can spread sunshine to someone who needs it. Assistance League of Tustin Assisteens® member and Solely Sunshine Founder  Natalie Salvatierra is 16 years old and started her own 501(c)(3) organization. Solely Sunshine is a mental health organization making a global impact by providing the opportunity for anyone to help people with […]
Anaheim – Operation School Bell® Provides Students with New Clothes, despite Coronavirus Restrictions
Just like many other nonprofit organizations, members of Assistance League of Anaheim have had to find alternative ways for participating in service projects as coronavirus restrictions continue. So on Saturday, Aug. 22, from 9 a.m. to 2 p.m., members will host a drive-by version of an Operation School Bell event at Dr. Jonas Salk Elementary […]
Northern Virginia – Grocery Gift Card Distribution Provides Assistance During Covid-19 Crisis — Helps Meet Food Needs
Assistance League of Northern Virginia reports that its Weekend Food for Kids program, which was modified because of COVID-19, is still helping food-insecure elementary school children and their families this summer. Since mid-March, when schools were abruptly closed across Virginia, the organization has been distributing grocery store gift cards to four of the six schools […]
the Bay Area – Receives Grant from Moody Methodist Church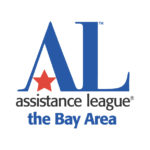 The Permanent Endowment Fund of Moody Methodist Church recently awarded Assistance League of the Bay Area a $35,000 Galveston Island grant. Receipt of these funds will allow the chapter to expand its service to additional students of Galveston Independent School District and Mosbacher Odyssey Academy.
Inland North County – To Open Thrift Shop in Escondido
The nonprofit Assistance League of Inland North County is planning to reopen its thrift shop on Tuesday July 14 at 2068 E. Valley Pkwy. From left to right, volunteers Debbie Gemmill, Chapter President Diana Chambers, Sue McLaughlin, Tiffany Bukowski, Barbara Cecelski, and shop manager Liz Kellen. The nonprofit Assistance League of Inland North County is […]
Las Vegas – Skye Canyon and Assistance League team up on back-to-school supply drive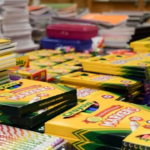 Skye Canyon is inviting residents and the public to help the students in this community by donating to its Back-to-School Supply Drive, benefitting Assistance League Las Vegas' Operation School Bell®. Supplies needed include backpacks, scissors, thumb drives, calculators, pencils, crayons, notebooks, erasers, rulers, washable markers, glue sticks, folders, and paper. New and unworn children's athletic […]