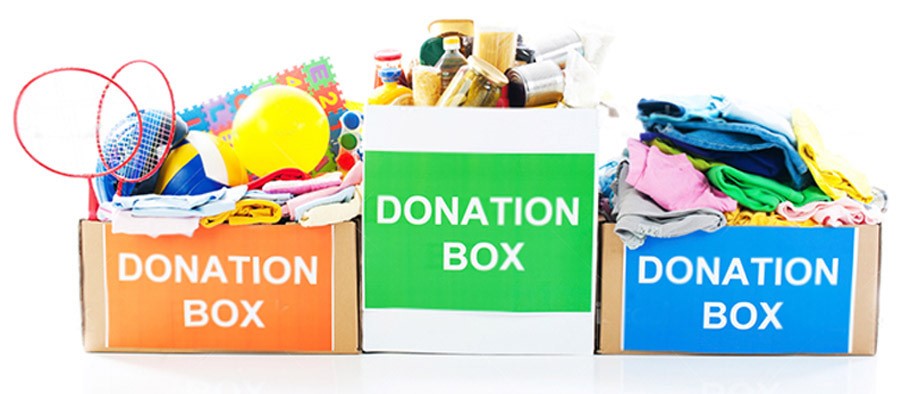 Rarely do we see the people who purchase our donations at the thrift store, but this experience can have a mind-altering effect on what you may decide to keep vs. donate.  It may also inspire some serious springtime editing of a whole house.
Picture a midnight blue knit jacket, well-known designer, figure-flattering peplum hem and rose-colored lining. Just lovely.  The dust had begun to collect on the shoulders and it had not had any attention (translation: wear) in over a year.  With a heavy sigh from its owner, and new arrivals coming shortly, this garment needed to find a new home.  The item was donated and then purchased during the donor's shift in the Assistance League Thrift Shop. The buyer was a young gal who commented about it being on-trend, comfy, warm and affordable.  That inspires.  If one jacket can have that sort of impact, perhaps we should take a second glance at our spring cleaning.  Our full homes can be lightened and the donations can positively impact other people's lives, not to mention our Assistance League programs and therefore, our communities.
Take a look around at the items on shelves and in boxes.  Have you used it in a year?  Why are you saving it?  Are you ever really going to use it, or do you hope to use it? Let it go.  Do you have tablecloths or placemats or bedding that you have not used in years?  Let it go.  Perhaps you have knick knacks of an unremembered origin that do not have as much meaning once you really examine the item.  Let them go.
For many, the clothes closet is the greatest challenge.  Remove everything.  Then take a look at each item, one by one.  If it doesn't fit or hasn't been worn in a year, think about positively impacting someone else's life and donate it.  Try everything on.  If it is questionable, create a "maybe" box.  Put that box aside and take a look again in 3-4 months.  You may decide these items have served their purpose.    Everything you put back into the closet should fit. Do not overstuff.
Most of all, think about a lighter life.  Less quantity.  More quality.  And think about the girl who purchased the blue jacket.  That jacket impacted her life.  Maybe you have items that can impact other people's lives in ways you may never know.