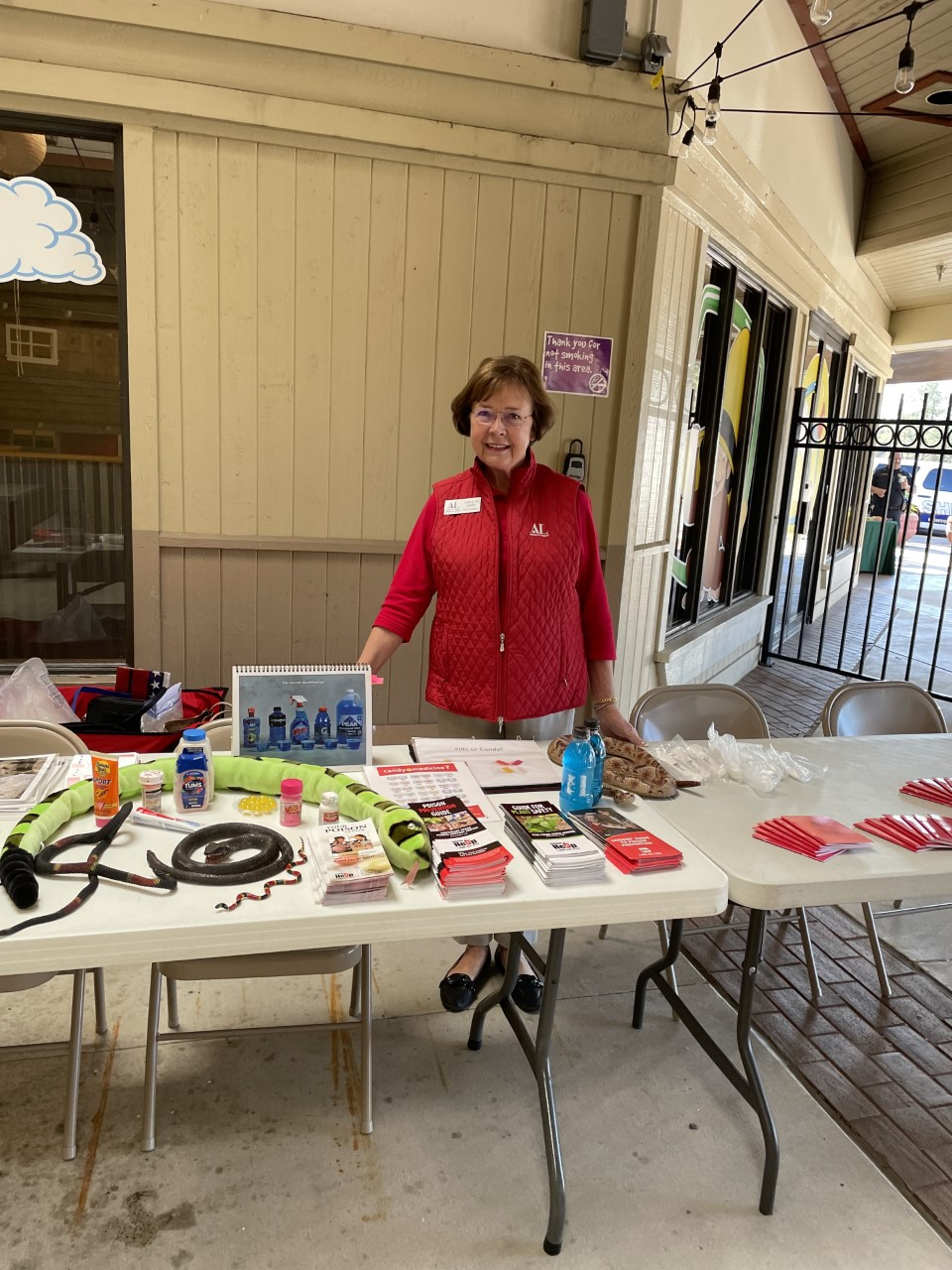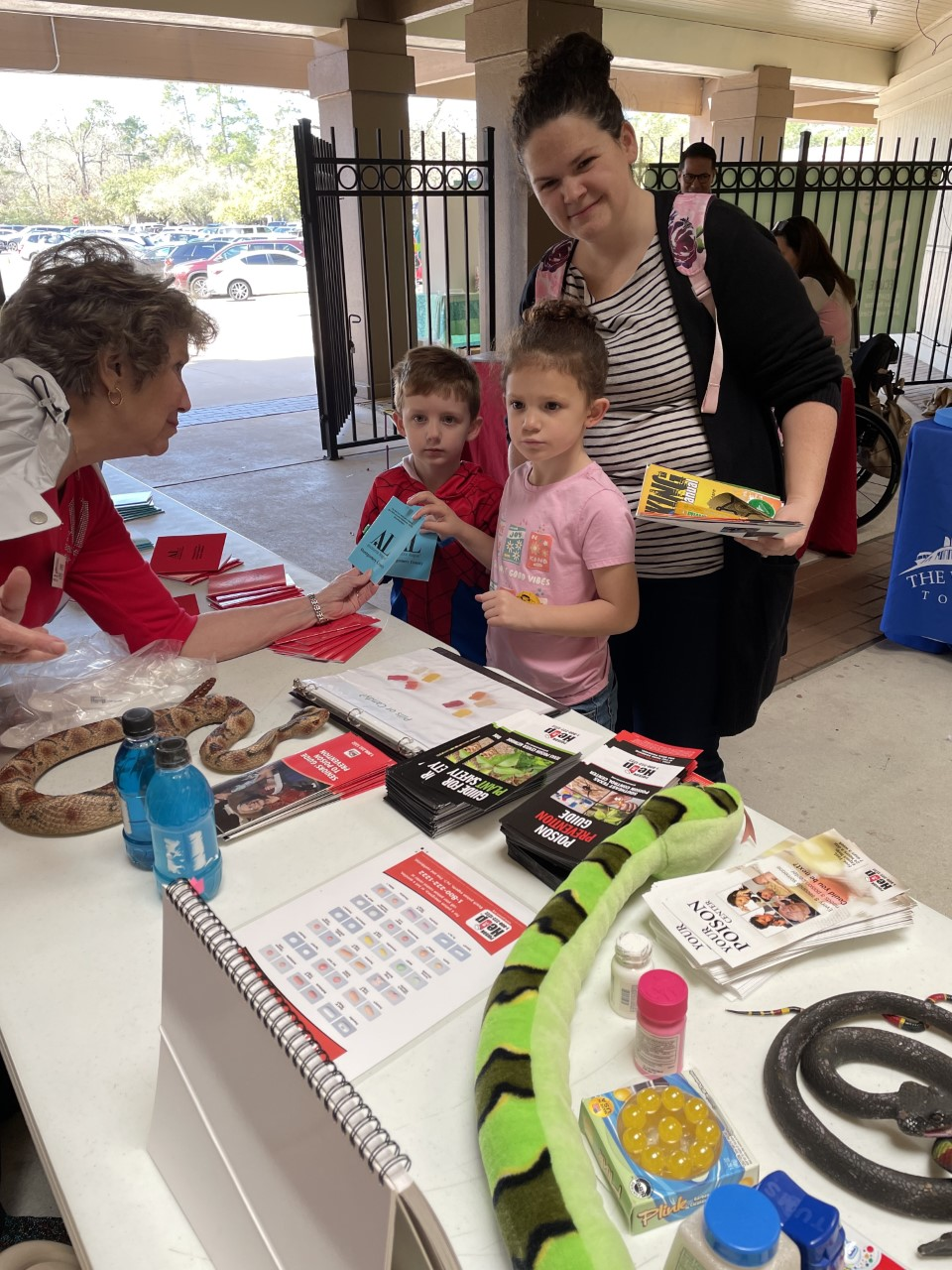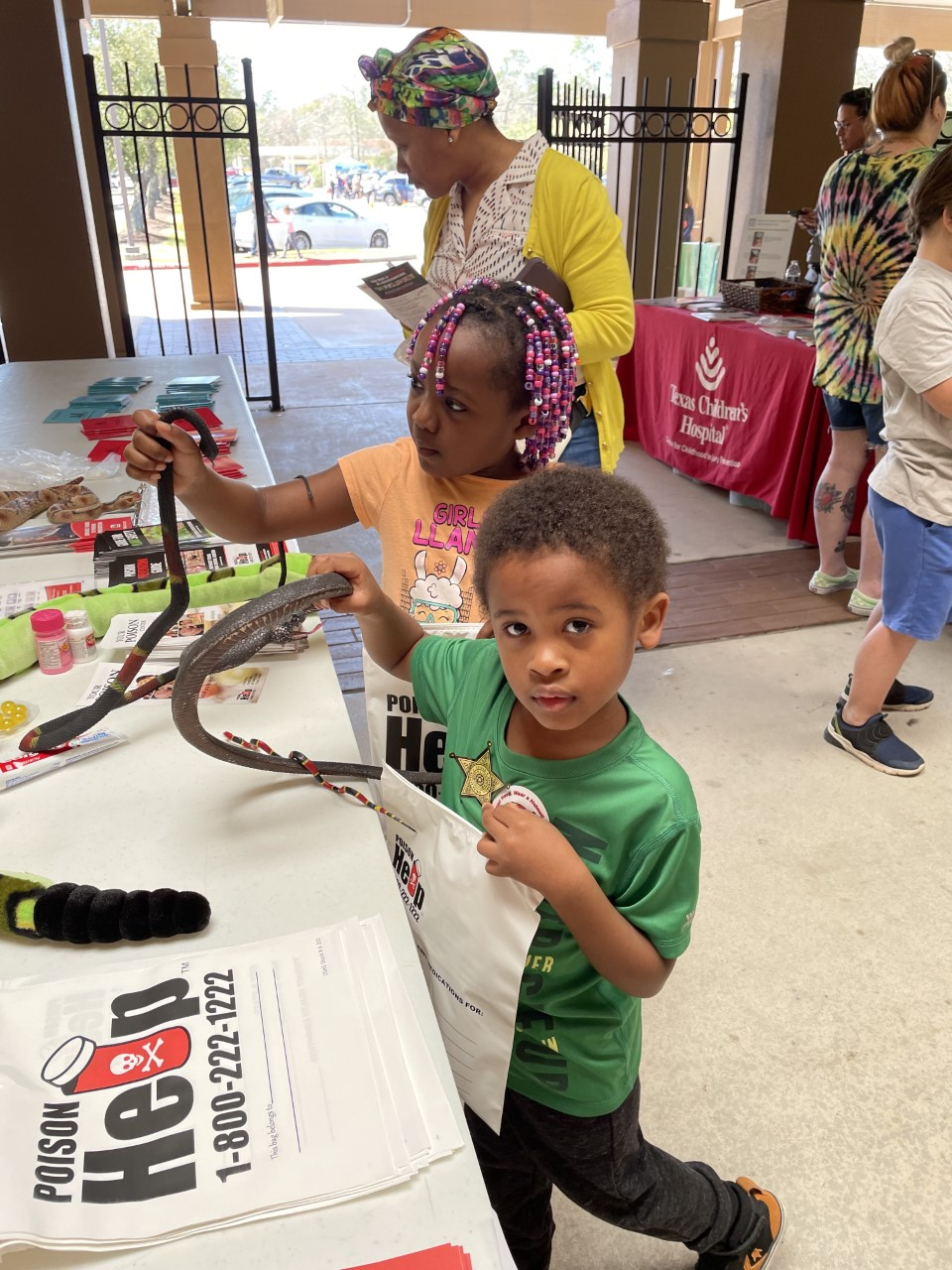 Assistance League Montgomery County volunteers were delighted to be again participating in Safety Days at the Woodlands Children's Museum. Volunteers with our Poison Information-Always Ask™ program and our Passport for Good Health™ program, both focusing on the health and safety of children, distributed over 100 valuable information packets to families attending the event.
Passport for Good Health- Our passport is a small booklet designed to record adult health information, or, in the case of children, their immunization records.  Volunteers  distributed adult and child passports to families in attendance.
Poison Information – Always Ask is a program that provides important safety information to pre-K and kindergarten students.  The message is focused on prevention of accidental poisoning by making children aware of common household items that can make them sick. Children stopping by the Assistance League booth were able to play an interactive game identifying harmful substances in the home as well as receive information on poisonous plants, insects and snakes.