Reaching Out ~ Fulfilling Needs ~ Improving Lives
Operation School Bell Clothing program provides far more than just a new wardrobe. It allows schoolchildren to fit in better with their peers and empowers them to reach their potential. For some children, this will be the first time they have had a new pair of shoes, a warm coat, or an item of clothing that is not a hand-me-down.  Elementary students receive $100 to shop for appropriate clothing while middle and high school students receive $130 for school clothing.
New clothing has the potential to boost self-esteem, encourage school attendance, and improve academic performance.
We provide Emergency Clothing to area schools.
Area schools are stocked with school appropriate clothing including: sweatpants, sweatshirts, tee shirts, gym shorts, and underwear.
Students who may have an "accident" at school will now have a change of clothing.
Our Literacy programs provide links to learning.
Literacy is critical to a child's educational success.  Our Reading for Life program gives age-appropriate new books to students in low-income schools to promote literacy and help students to build a home library.
Our Reading for All program provides gently used books to various agencies in our community to encourage literacy at home. Member volunteers work with students in the classroom to improve their reading and comprehension skills through our Tutoring program.
Students enjoy a better future with good vision.
Through our Vision for the Future program in collaboration with our vision care partners, we provide eye exams and eyeglasses for needy students.
The students benefit from improved academic performance, increased self-esteem and a new view of the world around them.
Operation School Bell changes the lives of students.
Please join us in giving kids the confidence they need to succeed in school!
Operation School Bell provides clothing to children in the Conejo Valley Unified School District, Moorpark Unified School District, and Simi Valley Unified School District Valley from elementary through high school.
"Bless all of the volunteers at Assistance League for helping our family.  It means the world to me."
-A Parent at one of our Operation School Bell clothing nights
I love seeing the smiles on their faces when they get their new school clothes – Barbara Barancik, Operation School Bell Volunteer
"I don't get new clothes very often and when I do I feel awesome!" – Operation School Bell Recipient
Your donation helps put a smile on a child's face.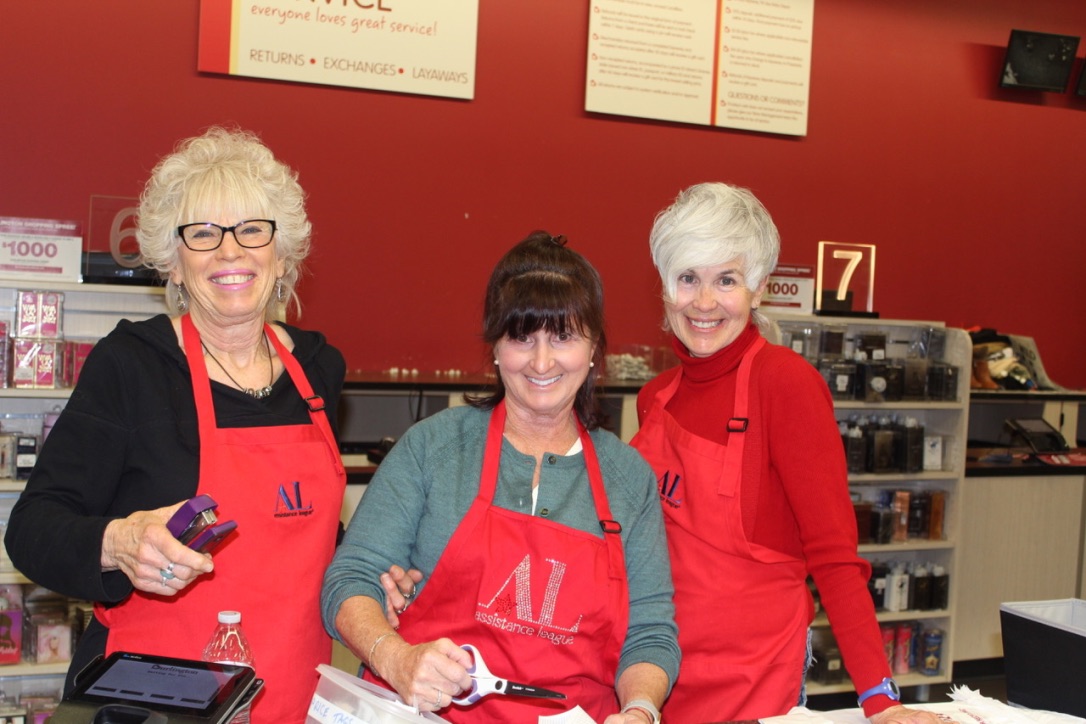 The extraordinary support from JCPenney in Thousand Oaks and the Target store in Moorpark and Simi Valley helps us achieve program shopping. Together, we are making a difference in the lives of numerous children.
In appreciation to the following grantmakers supporting Operation School Bell programs.