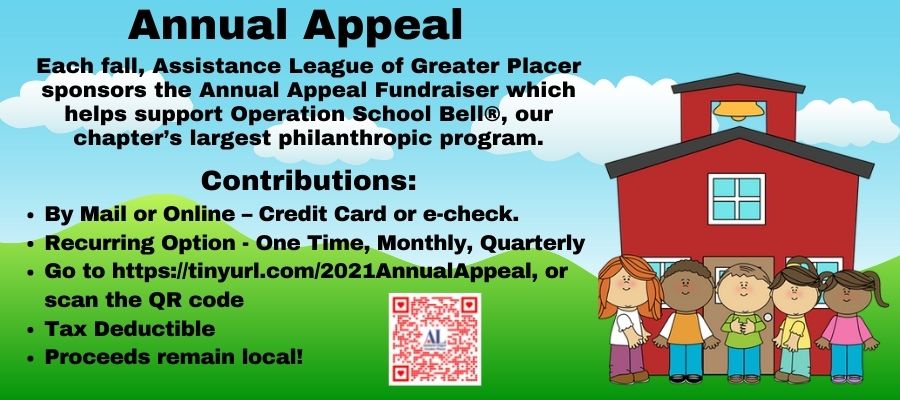 Can You Help?
Last fiscal year we provided 1,147 children with new school clothing.
This year we held ten shopping events at Target stores in Roseville, Lincoln and Auburn,
and 1,286 students shopped with us.
 Your donation can make a difference in the lives of children and families in need in our local communities, 
Assistance League of Greater Placer, PO Box 4693, Auburn, CA 95604-4693, noting it's for Annual Appeal.
No gift is too big or too small and every dollar is needed. 
Thank you for your continued support!