ELEMENTARY SCHOOL ENRICHMENT
The chapter provides school clothing, uniforms, shoes, hygiene kits, and underwear to elementary school children. The clothing builds confidence and promotes regular school attendance.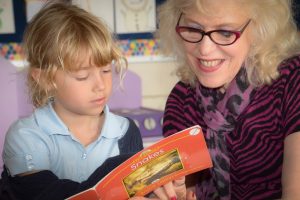 Volunteers promote literacy at three local elementary schools through classroom tutoring and reading incentives.
Our dance program, in partnership with the San Diego ballet, enriches the cultural experiences of children-in-need through classical and contemporary dance instruction
The chapter encourages students in this alternative high school through incentive awards, scholarships, and learning materials.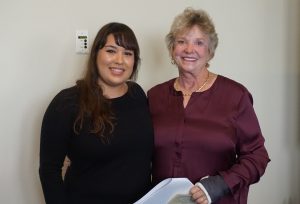 Upper Division Scholarships
The chapter provides scholarships for full-time community college students transitioning to bachelor's degree programs.
Operation Loaner Hearing Aids
The chapter funds a bank of loaner hearing aids for children from birth to 22 years of age. This program is a partnership of our chapter, San Diego State University, and San Diego Unified School District.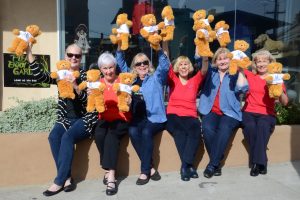 Assistance League of Greater San Diego provides comfort to children in crisis through its San-Dy Bears program. Since 1988 local agencies have been given new, child-safe, teddy bears to distribute to children during traumatic and stressful circumstances.
Patients often come to the Emergency Room with their clothes destroyed in an accident or soiled due to illness. The Trauma Kits program provides new, warm clothing for patients to wear when they leave the hospital.