Assistance League of Greater San Diego Thrift Shop
108 University Avenue
San Diego, CA 92103
HOURS
Mondays: Closed
Tuesday: 11:00 AM – 6:00 PM
Wednesday thru Saturday: 11:00 AM – 4:00 PM
POLICIES
We have a "NO RETURN" policy on all items purchased.
ANNUAL EVENTS
Treasure Bazaar
Thanks to everyone who worked to make our 15th Annual Treasure Bazaar such a great success.  Our volunteers are tireless and devoted workers.  We are also grateful to all our loyal customers who come out every year for this event, as well as our donors who pass on their treasures to us.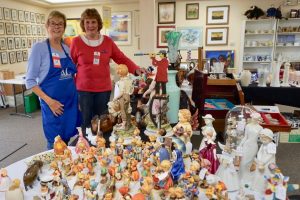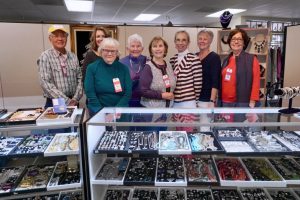 Early Christmas Boutique
Thank you for your patronage at our Fifth Annual Early Christmas Boutique, held November 8th thru 11th, 2017 at the Thrift Shop.  Thanks to generous donations, eager shoppers and the hard work of our many members, sales exceeded previous years!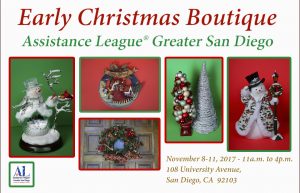 Great Reputation,
Quality Merchandise, and
Friendly Member Volunteers!
The Thrift Shop is the main source of funding for our eight philanthropic programs.  It is staffed and managed entirely by our member volunteers.  We are proud of our reputation as one of the best and friendliest thrift shops in San Diego. Our members work hard to make sure the merchandise is always good quality, clean, and priced fairly.  Come see for yourself!
We offer quality merchandise, including a selection of antiques and collectibles, men's, women's, and children's apparel and shoes, books for every age, housewares, linens, quality home décor and furniture, seasonal items, and jewelry, all at affordable prices.  We also carry other items as they are donated, such as tools, sporting goods and baby clothes.
Thrift Shop Donations
Your donations are always appreciated!  Donations are tax deductible, a receipt will be provided.
Please bring your "gently used" items when the Thrift Shop is open, or Mondays between 10:00 AM and 2:00 PM. Come to the back door of the building and ring the doorbell. Someone will assist you. Please do NOT leave items outside.
Donation Guidelines
Please, NO broken or damaged household items.
Please, NO significantly damaged, torn, or stained clothing items.
We can NOT accept the following items:
Mattresses and bed pillows
TV's, computers, or printers
Baby cribs, infant car seats
Hazardous materials, such as paint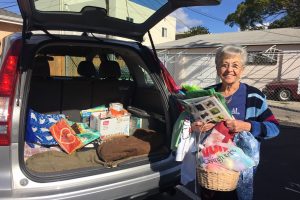 Your donations help us help others.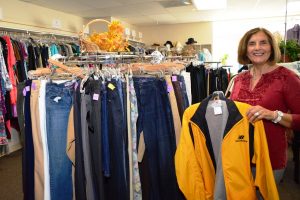 We like helping our customers find great deals.
Always quality merchandise!