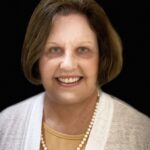 Thank you for visiting the Assistance League of Montgomery County website!  We are one of 120 chapters of National Assistance League whose programs help strengthen communities and transform lives of children and adults.
Our main source of income is our award-winning Thrift Shop.  If you have not shopped with us, please come by.  We pride ourselves on the quality of merchandise from clothing (men, women, and children), housewares, linens, decorative items, etc.  This merchandise is generously donated to our shop by community members.
As you browse through our website, you will find Our Story which will give you a history of our chapter.  You can also see a detailed explanation of our Philanthropic Programs.  Our programs and services are grouped into four community impact areas:
Empowering Children to Succeed
Meeting Community Needs
Fostering Health and Wellness
Supporting Education
We are very proud of our return to community which has been over 80% for the past 4-5 years.  Our funds stay in Montgomery County.
We have been blessed to receive generous grants and donations from various entities such as Montgomery County Community Foundation, Junior League of The Woodlands, Woodlands Charities, and corporation matching grants, to name a few.
Thank you again for visiting our website.  We hope to see you soon at the Shop.
Becky Page, President