We are Assistance League!
Membership in Assistance League® of Nashville is open to all individuals interested in providing service to the community. Members volunteer their time and talents in the area of their choice — philanthropic programs, fundraising activities and support services. This all-volunteer organization continually strives to improve the quality of life in the Nashville community. Find your personal volunteer niche by choosing from a variety of programs:
Members are actively involved year-round in the management and operation of our two main philanthropic programs, Grants application and one fundraising event to support these programs. If you want to help make a difference by working with a group of dedicated and talented volunteers, consider becoming a member of Assistance League® of Nashville.
Your obligations as a member include participation in and support of the philanthropic programs and fundraising activities of the chapter and service on a committee of your choice. As a voting member, you will attend regular chapter meetings. We meet the second Wednesday of each month at 10:00 a.m. and last about one hour.  Please call for more information.
Types of Membership
Voting Members
A voting member shall participate in and support the philanthropic programs and fundraising activities of the chapter. Voting members shall attend regular chapter meetings on the 2nd Wednesday of each month and have the privilege of voting and holding office. Annual chapter dues are $75.00 per year.
Nonvoting Members
Nonvoting membership is granted to individuals who wish to support and participate in philanthropic programs and/or fundraising activities on a limited basis. They are welcome to attend monthly meetings and serve on committees but they may not hold an office. Dues are $100.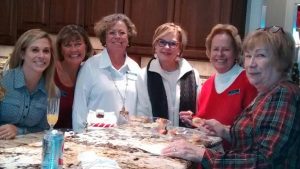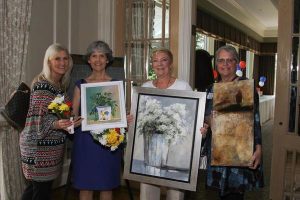 Contact Us
Membership
(615) 252-6772