Boise – Assistance League is June's Shine a Light Award Winner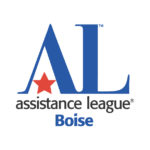 Assistance League of Boise was the June recipient of a local Shine A Light Award, recognizing organizations making a difference in the community. They were awarded a  plaque, 90-second spot 5 times on KIVI Channel 6 news yesterday (June 16), and subsequent 30-second spots for the rest of the month. Quite an honor and great [...]
Phoenix – Assistance League Celebrates 50 years and raised $300,000 to support children living in poverty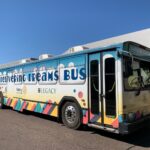 Assistance League of Phoenix gets $250K matching grant from BHHS Legacy Foundation and Legacy Connection The Delivering Dreams Bus is the mobile unit of Operation School Bell, which is the signature program of Assistance League of Phoenix.
Visalia – Assistance League held their annual Derby Daze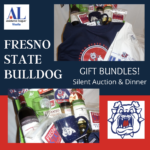 Assistance League of Visalia held their annual Derby Daze Silent Auction and Dinner in May and raised over $28,000, which will go toward transforming the lives of our local children through community programs throughout the Central Valley. We were thrilled with the turnout and we couldn't have done it without the support of our area families, [...]
Temecula Valley – Assistance League – "Love Promise" Keeps on Giving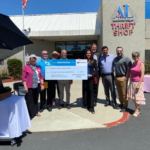 Assistance League of Temecula Valley received a very special "Share the Love" donation from John Hine Temecula Subaru. On May 4th, John Hine, Owner/President, Tim Anderson, General Manager and their team met with Assistance League members and presented a donation of $48,215, representing the proceeds from the 2020 "Share the Love" campaign. This donation marks [...]
Minneapolis/St. Paul – Mary Dries Receives National Assistance League Anne Banning Leadership Award
Surprise was the look on Mary Dries' face as she was presented with the Anne Banning Leadership Award by Assistance League® Minneapolis/St. Paul at a recent chapter meeting. In her eight years as a member volunteer of Assistance League Minneapolis/St. Paul, Mary has always been a true professional, handling many challenging situations with skill and [...]
Greater Wilmington – Assistance League Rocks!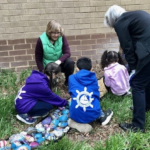 Members of Assistance League of Greater Wilmington participated in Work on Wilmington on Saturday, April 24. The event, sponsored by the Chamber of Commerce, is the largest all-volunteer annual event in our area. Our team was fortunate to have an assignment at Murrayville Elementary, one of our two new Operation School Bell® schools, for a [...]