Transforming Lives • Strengthening Community
Our Upcoming Events and Fundraisers
When essential needs are met in the community, families will flourish.
When we put a smile on a child's face, we all smile.
When we clothe a child, we give them confidence to succeed in school.
When we inspire a young person, we can change the path of their lives.
Assistance League of Sacramento
Fabulous Finds on Fulton
2751 Fulton Ave
Sacramento, CA 95821
(916) 488-0828
Click here for Google Map
We strive to transform lives of children and adults through our various programs.    We invite you to visit us, partner with us, and shop at what we believe is the best resale shop in Sacramento.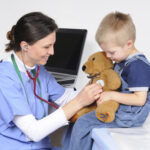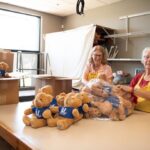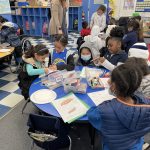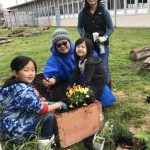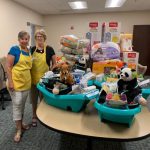 Meet Our Board
PRESIDENT
Carol Wacker
PRESIDENT-ELECT
Vacant
TREASURER
Becky Granroth
SECRETARY
Anne Smith
VICE PRESIDENT PHILANTHROPIC PROGRAMS
Betty Lou Beyer
VICE PRESIDENT RESOURCE DEVELOPMENT
Sandy Dudley
VICE PRESIDENT MEMBERSHIP SERVICES
Barbara Currie
VICE PRESIDENT MARKETING COMMUNICATIONS
Kelly Ruiz
VICE PRESIDENT ADMINISTRATION
Andrea Segal
VICE PRESIDENT FACILITIES
Susan Formanek
PARLIAMENTARIAN
Mary McPherson
Our Advisory Council
Candace Bonney, Co-Founder
Bonney Plumbing, Heating & Air
Stephan A. Hecox, CPA
Hecox & Company, CPAs
Jennifer Kaye
Business Owner/Consultant
Tracy Potts, Esq.
Legacy Law Group
Christeen Reeg
Principal, Financial Advisor, CAPTRUST
Greg Thomas
Retired Commercial Realtor
Our History
Since its charter in 1968, Assistance League of Sacramento member volunteers have consistently provided quality service to the Greater Sacramento area. Over 250 member volunteers operate three community programs, with nine components, that impact more than 25,000 lives each year. Since inception, over 525,000 lives have been touched
Fabulous Finds on Fulton resale shop is our main source of funding.  The shop is staffed and managed entirely by our member volunteers.  Donations are always welcome and are tax deductible.
Mission, Vision, Values
MISSION
Assistance League volunteers transforming the lives of children and adults through community programs.
VISION
Essential needs are met in our community and families flourish.
VALUES
Assistance League of Sacramento supports the visions and talents of dedicated members engaged in community service embracing:
Commitment – Dedicated to a course of action
Leadership – Willingness to lead and develop leaders
Integrity – Doing the right thing in a reliable way
Accountability – Willingness to accept responsibility
Respect – Treating all with courtesy