Assistance League of Sacramento's
Fabulous Finds on Fulton
2751 Fulton Ave
Sacramento, CA 95825
(916) 488-0828
Click here for Google Map
NEW HOURS
Wednesdy, Thursday, Saturday
10:00 AM – 4:00 PM
Friday
10:00 AM – 6:00 PM
DONATIONS
Monday, Tuesday, Wednesday, Thursday Friday
11:00 AM – 1:00 PM
NO DONATIONS ACCEPTED ON SATURDAY
RECEIVE ADVANCE NOTICE OF EVENTS
Click here to join our mailing list
BECOME A THRIFTY SHOPPER WITH US
Earn rewards toward future purchases
STORE OPEN FOR BUSINESS
The store is open Wednesday, Thursday, Friday, and Saturday only. We will extend our operating days and hours when we have sufficient volunteers to staff. The store has a strict Masks Required policy. We appreciate the tremendous support from all our Fabulous Finds friends and customers.
DONATION DOORS OPEN FIVE DAYS A WEEK
MONDAY–FRIDAY
NO DONATIONS ARE ACCEPTED ON SATURDAY
We are currently limiting our donation hours to  11:00 a.m. to 1:00 p.m, Monday – Friday. We suggest that you call, before you drive over, as we have limited intake space and donation bins fill up fast. 916-488-0828
We only accept merchandise that is undamaged, clean, in good working order. Thank you for your support.
Great Reputation, Quality Merchandise
and Friendly Member Volunteers!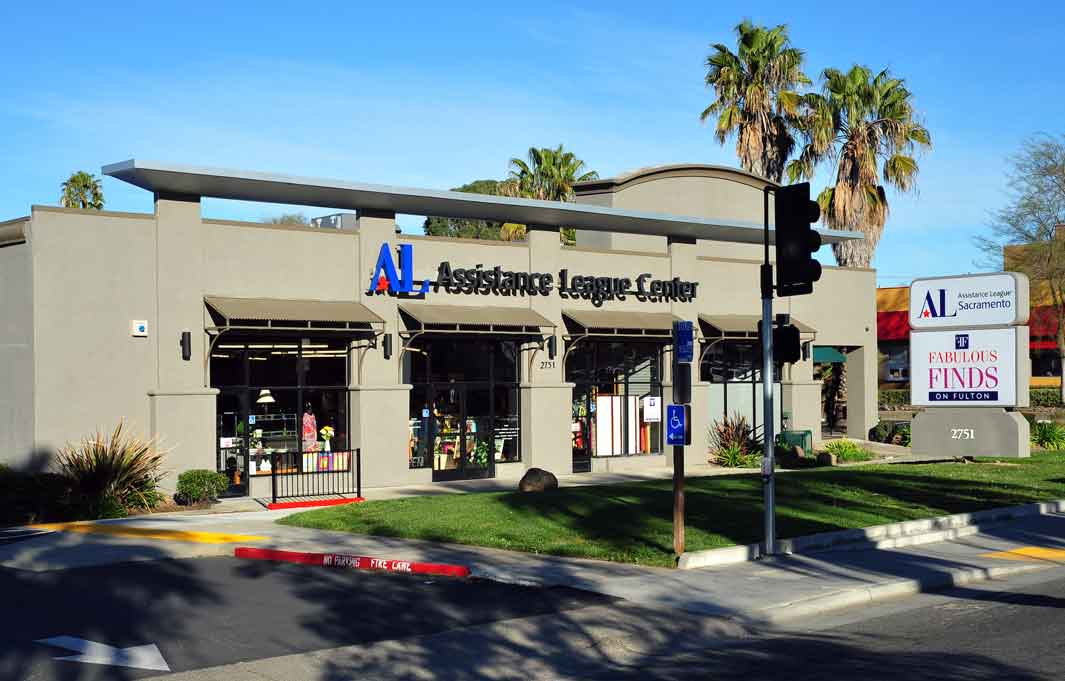 Fabulous Finds on Fulton serves two important purposes. It is the main fundraiser for the chapter, which currently supports ten philanthropic programs. Our resale shop also provides the community with affordable quality clothing, housewares, furniture, small appliances, books and an array of other items. Customers are drawn to our Signature boutique area, which offers a wide selection of designer goods. The spacious selling floor and selection of attractively displayed merchandise makes Fabulous Finds a positive shopping experience for our customers.
It is staffed and managed entirely by our member volunteers.  We are proud of our reputation as one of the best and friendliest thrift shops in the region. Our members work hard to make sure the merchandise is always good quality, clean, and priced fairly.  Come see for yourself!
Shopper's Comments
"You just do the most fun merchandising! Always makes me want to stop by!"
"I just want to say that this is my favorite thrift shop in all of Sacramento. The volunteers are wonderful.  The shop is always clean and tidy; the items presented lovely (especially the clothing on the mannequins, which is also accessorized so that a person can visualize the entire outfit). the items are clean and pressed, and you never know what you'll find there. Thank you, volunteers. And the money helps many folks right here in our community."
"What a surprise as I walked in the door to the most classy thrift store I've been to. Greeted by a volunteer. Displays looked very Professional. I didn't know where to start as everything looked so nice. All items very affordable. Very friendly and SMILING volunteers. I'll be back soon. Can't wait to tell my friends."
"Your staff makes you feel important. My mom came in one day after a death in the family … she was just being idle. When she returned home she was herself again. She said someone there made her feel special and important."
Members work hard to sort, clean, and price donations