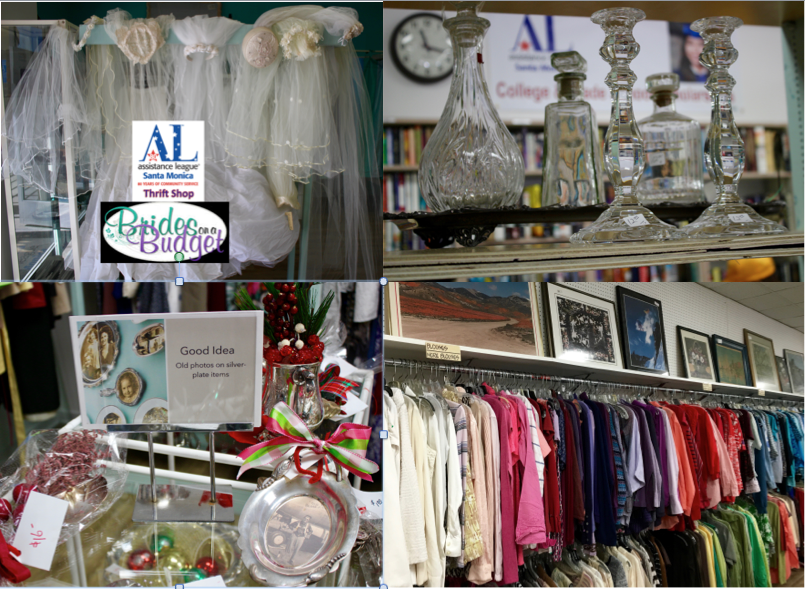 Our upscale Thrift Shop is the primary fundraising activity that supports our programs. By popular vote, in 2017, 2018, 2019, 2020, 2021, and 2022,  we won Buy Local Santa Monica's Most Loved Santa Monica Awards.
1453 15th St. (between Broadway and Santa Monica Blvd.), Santa Monica, CA 90404  (310) 395-2338    Click here for Google Map
Thrift Shop has a variety of merchandise:
Boutique area of vintage and designer women's clothing
Men's department
Children's department with clothing and toys
Household items including dishes, linens, decorative items and furniture
Book and Media department has fiction, nonfiction, audible books, music, videos and speciality books
Jewelry department has both costume and fine jewelry and other collectibles
——————
NOW YOU CAN SHOP AT OUR
In fact you can shop online from Assistance League shops across the nation at shopassistanceleague.com.
——————
Thrift Shop Donations — If it's not becoming to you…it should be coming to us.
Your donations are always appreciated!  Donations are tax deductible, a receipt will be provided. Please bring your "gently used" items to the receiving door located at the rear of the building in the alley.  Ring the doorbell, wait, and we will assist you in dropping off your items. For safety reasons, donations are accepted only during shop hours.  Please, do NOT leave items outside when we are closed, as they will be damaged by the weather.
Because of liability issues, and because all items are not easily sold, we cannot accept certain donations.  Please view our list of unacceptable donations here.
We have a "NO RETURN" policy on all items purchased.