The barriers to a brighter future can feel high.
Hope is a powerful force. When there is hope, anything is possible. When hope is lost, it can be devastating. For disadvantaged students, it is hard to envision a brighter future when you don't have the financial means to pursue your dreams.
Young teens widen their horizons at summer camp.
With Enrichment Scholarships, qualified teens can explore their unique talents and interests. They gain new skills in leadership, outdoor survival, music, art, computer science, or journalism, just to name a few.
We provide hope and inspiration when it is needed most.
We believe positive experiences during the critical middle and high school years can change the trajectory of a young person's life.
Applications for Summer Scholarships are available now and must be postmarked by April 15, 2023.
No matter how big or small, your donation helps teens pursue their dreams.
* Jennifer Romich, School of Social Work, West Coast Poverty Center, "Poverty Decreases, Income Increases
in Seattle Area and Washington State", University of Washington News, 9/14/17.
"Thank you so much for the scholarship! Thanks to you, I got to attend Camp Colman. I had lots of fun. I made lots of friends from different parts of Seattle who I keep in contact with."
– Molly
"Thank you for giving me a scholarship for my first-ever sleepaway camp. It was so generous! I was nervous and missed home, but I had fun. We did a climbing wall, archery, and went swimming in the lake. I made a good friend. Please thank everyone at Assistance League for me!"
-Milo
The YMCA provides incredible week-long outdoor experiences at sites like Camp Orkila in the San Juan Islands and Camp Colman in the South Puget Sound. We are extremely grateful to the YMCA Seattle for offering matching grants to our Enrichment Scholarship recipients. With their generosity, we are making a difference in the lives of many deserving teens.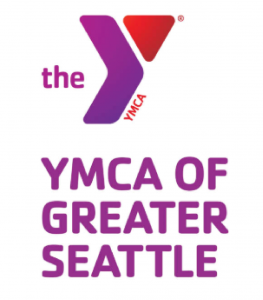 We partner with teachers and counselors in the Seattle Public Schools to encourage deserving students to apply for Enrichment Scholarships. We appreciate all the time and energy they expend to provide teens with positive summer camp experiences. Thank you!