HOURS
Sunday and Monday: closed
Tuesday thru Saturday: 10:00 AM – 4:00 PM
POLICIES
We have a "NO RETURN" policy on all items purchased.
OVERFLOW OF DONATIONS
Sometimes donated items are not suitable for our retail space, but are well received by two of Stockton's nonprofits: the Stockton Gospel Mission, which works with migrant farm workers, and the Exorcist Motorcycle Ministry, a national organization that works with the homeless and disadvantaged men and women. Both are excellent organizations, and we are happy to have them benefit from the donations that we can't use. As a nonprofit organization, we may re-donate only to other 501(c)(3) organizations.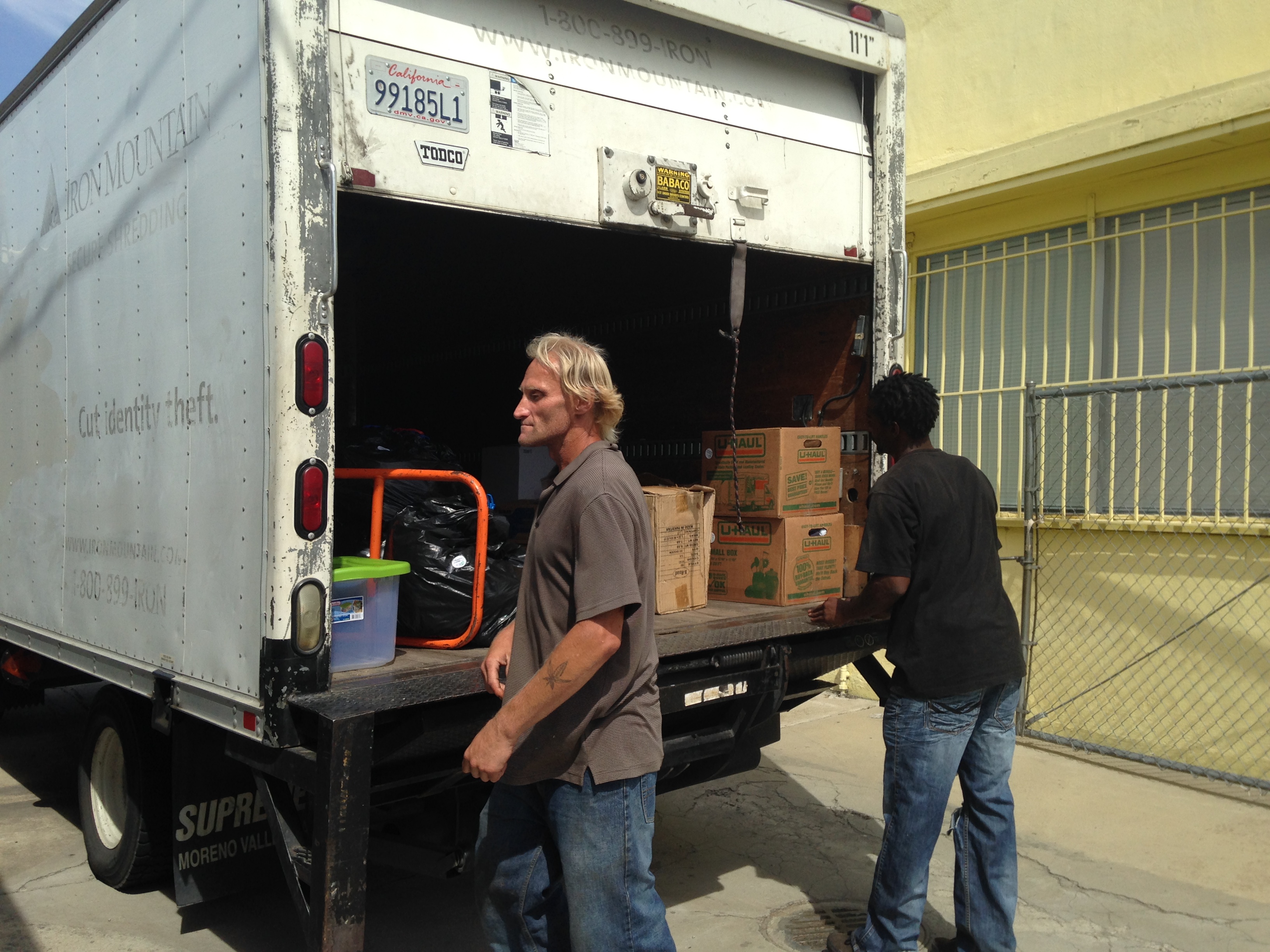 Friendly and helpful workers from the Gospel Mission come every week to accept our overflow donations.
Our Customers Love Our Shop!
THRIFT SHOP DONATIONS
Your donations are always appreciated!  Donations are tax deductible, a receipt will be provided.  Please bring your "gently used" items to the receiving door located at the rear of the thrift shop entrance.  Ring the doorbell, wait, and we will assist you in dropping off your items.
For safety reasons, donations are accepted only during the following hours: Monday: 11 AM-3 PM, Tuesday through Saturday: 10 AM – 3:00 PM.  Please, do NOT leave items outside when we are closed, as they will be damaged by the weather.
DONATION GUIDELINES
Please, NO broken or damaged household items.
Please, NO significantly damaged, torn, or stained clothing items.
Please notice, we can NOT accept the following items:
Mattresses
TVs, computers, or printers
Encyclopedias
Cars or motorcycles
Baby cribs, infant car seats
Hazardous materials, such as paint
eBAY, an EXTENSION of our THRIFT SHOP  
Visit our next page to learn more about our eBay offrings.