The Advisory Council serves as a supporter and champion of Assistance League. Members of the Advisory Council share their gifts in service to the Assistance League mission by providing the organization with their professional expertise; their diverse knowledge of constituent perspectives; their connections to local resources, colleagues or peers; their philanthropic support; or other forms of needed assistance.
National Advisory Council Members
Jean Block
Jean Block Consulting, Albuquerque, NM
Since 1995, Jean Block has been a nationally recognized consultant and trainer on nonprofit management, board development and fundraising. She is the author of five nonprofit books, including "The Invisible Yellow Line: Clarifying Board and Staff Roles", "The ABCs of Building Better Boards", " FUNdraising! 180+ Great Ideas to Raise More Money", and "Fast FUNdraising Facts for Fame & Fortune", as well as "Show Me The (Unrestricted) Money – The Nonprofit Guide to Social Enterprise."  Jean lives in Albuquerque, where she has been a member of the Advisory Council for Assistance League Albuquerque for several years. She has been active in the nonprofit sector as a staff and board leader for several local, regional and national nonprofits.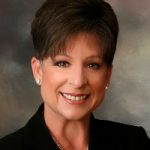 Maryann Edwards
City Council Member and Mayor, Temecula, CA
Maryann Edwards, her husband Tom, and three children under the age of four moved to Temecula, CA from Orange County in 1988.
Maryann has supported residents and businesses in Riverside County, California, (10th largest county in the nation) for the past 30 years in the areas of business development, education, public safety, transportation, economic development and legislative issues impacting local control.
In 1997 Maryann was appointed to serve as a Commissioner on the Temecula Public Traffic/Safety Commission, providing leadership and expertise in the construction of nearly one billion dollars in infrastructure, freeways and bridges in Southern California.
Because of her work as a founding advisory board member of the California First Five Foundation, Maryann was elected to the Temecula Valley Unified School District Governing Board (2000 to 2005).  During her tenure on the Board, she provided funding and oversight for the construction of nine school campuses, including the $96 million International Baccalaureate Great Oak High School. Great Oak is the highest ranked high school in Riverside County and in the top 4% of public high schools in the United States.  While serving on the Board, Maryann earned her Masters in Governance and was recognized by the California School Boards Association for her outstanding advocacy for children and education.
With more than 15 years of public service at the local, county, state, and federal levels, in 2005, Maryann was elected to the Temecula City Council.  Of her many accomplishments, she was invited to participate on President Obama's White House Summit on Education. She represents Temecula's 114,000 residents at home and also the don the Riverside County Transportation Agency Board, the Western Riverside County Association of Governments, the Riverside Conservation Agency, and the Riverside County Habitat Conservation Agency. Maryann is the only person in City history to have served as a Commissioner, School Board Member, and now City Council Member and Mayor. She is one of only two women in city history to serve as Temecula's Mayor, and has served three times in that office – 2009, 2014, and 2017.
Maryann joined the Assistance League of Temecula Valley in 1992 and continues to serve the chapter as a Sustaining Member. She has served in the capacities of Secretary, Historian, Public Relations Chair, President in 1997-98, and is currently a Chapter Advisory Board member.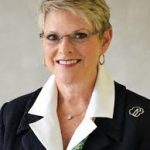 Joy Wheeler
Chief Executive Officer, Girl Scouts of NE Kansas & NW Missouri
Joy Wheeler, CEO of Girl Scouts of NE Kansas and NW Missouri, provides strategic direction for the preeminent leadership development organization for girls. This role is perfectly suited for Joy's career passion to help women achieve their highest potential throughout all stages of life.
Following a 38 year career in executive leadership roles in the healthcare industry, Joy is now committed to developing girls for a "lifetime of leadership" and preparation for 21st century workforce needs. Joy's  diverse and extensive leadership background provides her the insight and skills to execute the Girl Scout Leadership Experience and programmatic focus on four critical areas: STEAM, Entrepreneurship, Civic Engagement, and Outdoor Experiences.
Career experience includes public, private, government, nonprofit organizations and Board positions. She has a Master's in Public Administration from the University of Missouri – Kansas City and a Bachelor of Science in Nursing from the University of Kansas.