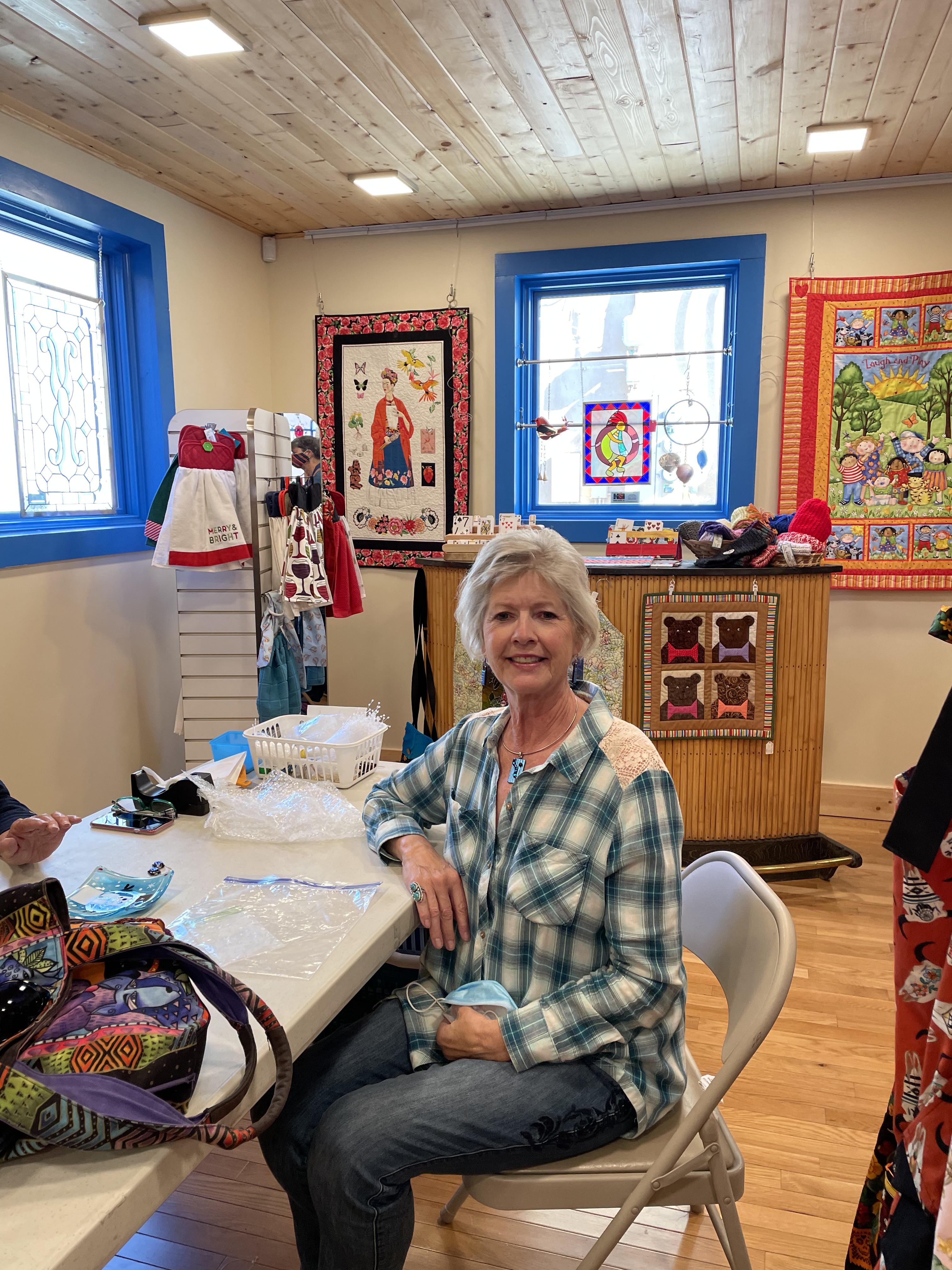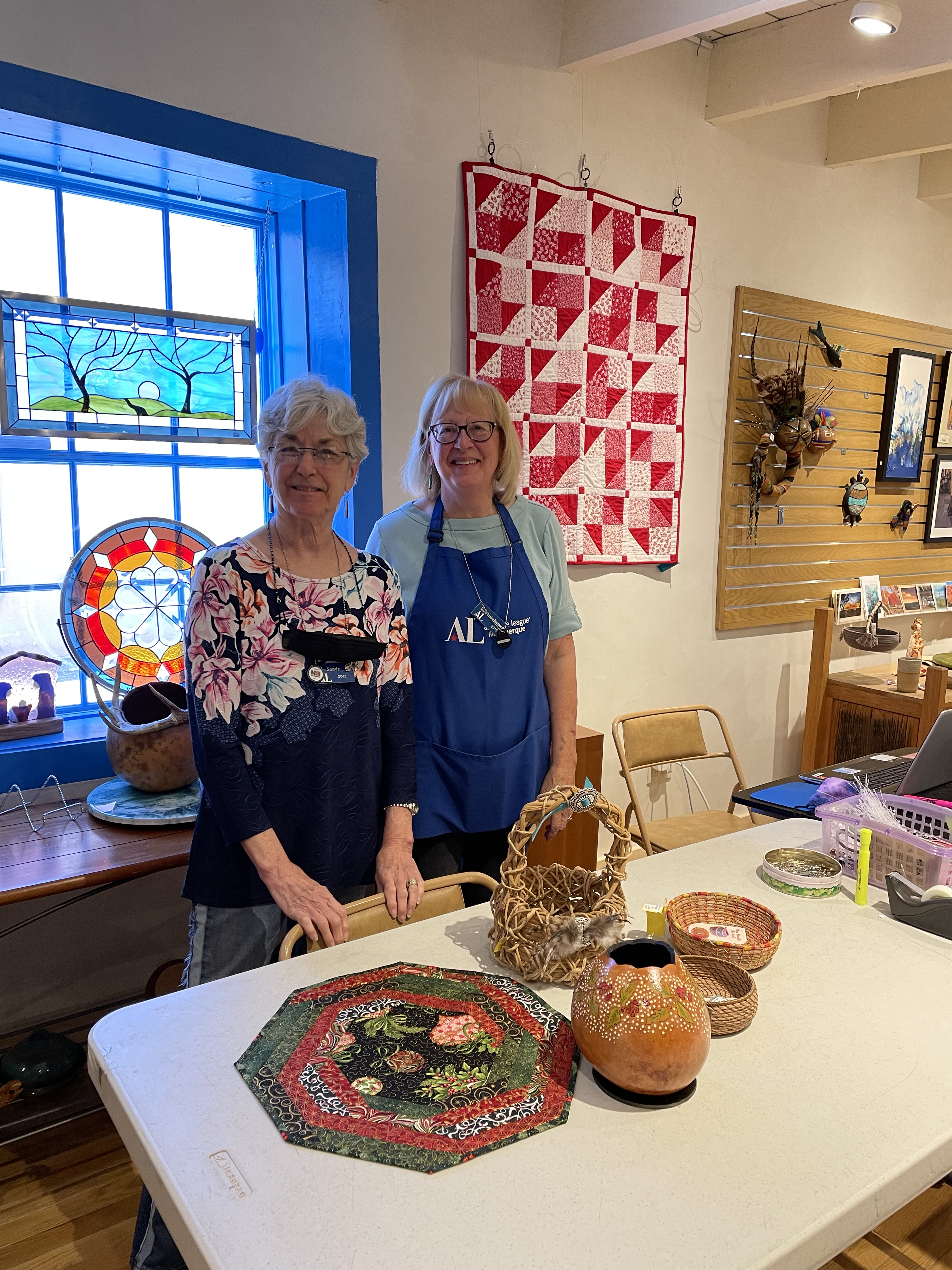 "You can't buy any of this on Amazon!" exclaimed one of our patrons of The Blue Portal gift shop in Albuquerque's Old Town.
The Blue Portal, one of Assistance League of Albuquerque's philanthropic programs, has been helping senior citizen artisans supplement their income since 1978. Because the building that houses the Blue Portal is owned by our chapter, and is run completely by volunteers, the artists receive 100 percent of the profits. This makes the shop one of the most affordable places to buy quality art and gifts in the Old Town area.
The past two years have presented many challenges to the artists and volunteers with major restoration of the building, to dealing with the changing rules and dynamics of the pandemic. The resilience of the volunteers through these times has made the program stronger and contributed greatly to senior artisans and the community they serve.
October through the holiday season is always a busy time for the shop, and this year saw a huge influx of tourists for our Albuquerque International Balloon Fiesta. According to Blue Portal's chairperson Sally Ruscitti, October 1st through October 10th, the program earned more than $22,000 for our artists.
Blue Portal is now gearing up for the holidays. Artisans are busy creating and the volunteers are busy taking in inventory and displaying the gifts and art, making it look more like a gallery than simply a gift shop.