After three long years ten Assistance League® chapters from the Texas/Oklahoma region came together for our networking conference. On Monday, June13 and Tuesday, June 14 members renewed old friendships and made new ones; celebrated the successes of 2021-2022 and made plans for the future.
Hosted by Assistance League of Montgomery County, the conference offered inspirational and informative speakers. Following lunch at our thrift shop Lisa Waddell, chapter president and chairman of the conference planning committee, opened the conference by announcing that in 2021-2022 the 13 chapters that make up our region served 193,000 people, returned $4.7 million to our local communities and gave 318,000 hours of volunteer service. Not only did our chapters survive the pandemic, we continued to thrive! This was definitely a cause for celebration after which Steve Scott, a local business coach, inspired us to move forward and have our best year yet.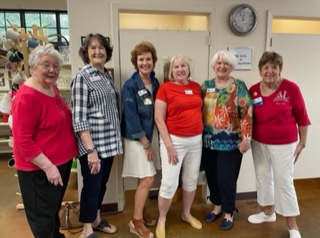 Matt Zarcufsky, Executive Director of Assistance League and Sandy Ross, National President, presented important information on changes at the national level including the shift in mindset that will see the national organization go from being a "watch dog" to a "service dog" and a new operating structure that will enhance the chartered chapter service experience via collaboration, support and guidance between the national organization and individual chapters. There was also discussion about the change in Assistance League bylaws and what that means to the chapters. These discussions were followed by a lively Question and Answer session.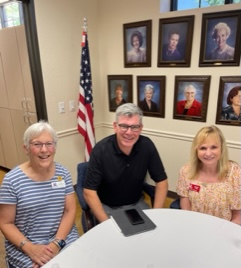 Finally, Cherie Kassinger, member of the National Technology Team, reminded us all of the importance of being cyber secure and demonstrated ways that we can protect ourselves and our chapters. After each presentation attendees discussed in small groups the concepts and ideas offered. These Light Bulb Moments proved to be educational and enhanced the networking experience.
Much was learned during conference and everyone was happy to be back together with one participant stating, "We had a great time…so good to be able to once again get together with TX and OK chapters. We are amazing!"