Fundraiser at Topgolf
Members of Assistance League of Northern Virginia are thrilled that our first-ever fundraiser at Topgolf was a huge success.  The 74 attendees enjoyed a glorious November day of golfing, after fortifying themselves with a tasty lunch.  Some chose to practice their drives and chip shots, while others played simulated golf games on famous courses.
Participants received a small swag bag to show our appreciation for their attendance and were invited to purchase tickets for 3 different 'themed' raffle baskets (Born to Run; Let's Par-tee, and Just add Ice).  This "Swing Fore our Kids" event combined all the reasons why Assistance League matters.  The golfers enjoyed the camaraderie and shared sense of community that brought us all together and we were gratified by the knowledge that the proceeds from this event will allow our chapter to continue serving the community.
So much good resulted from this fundraiser, we just might make it an annual event!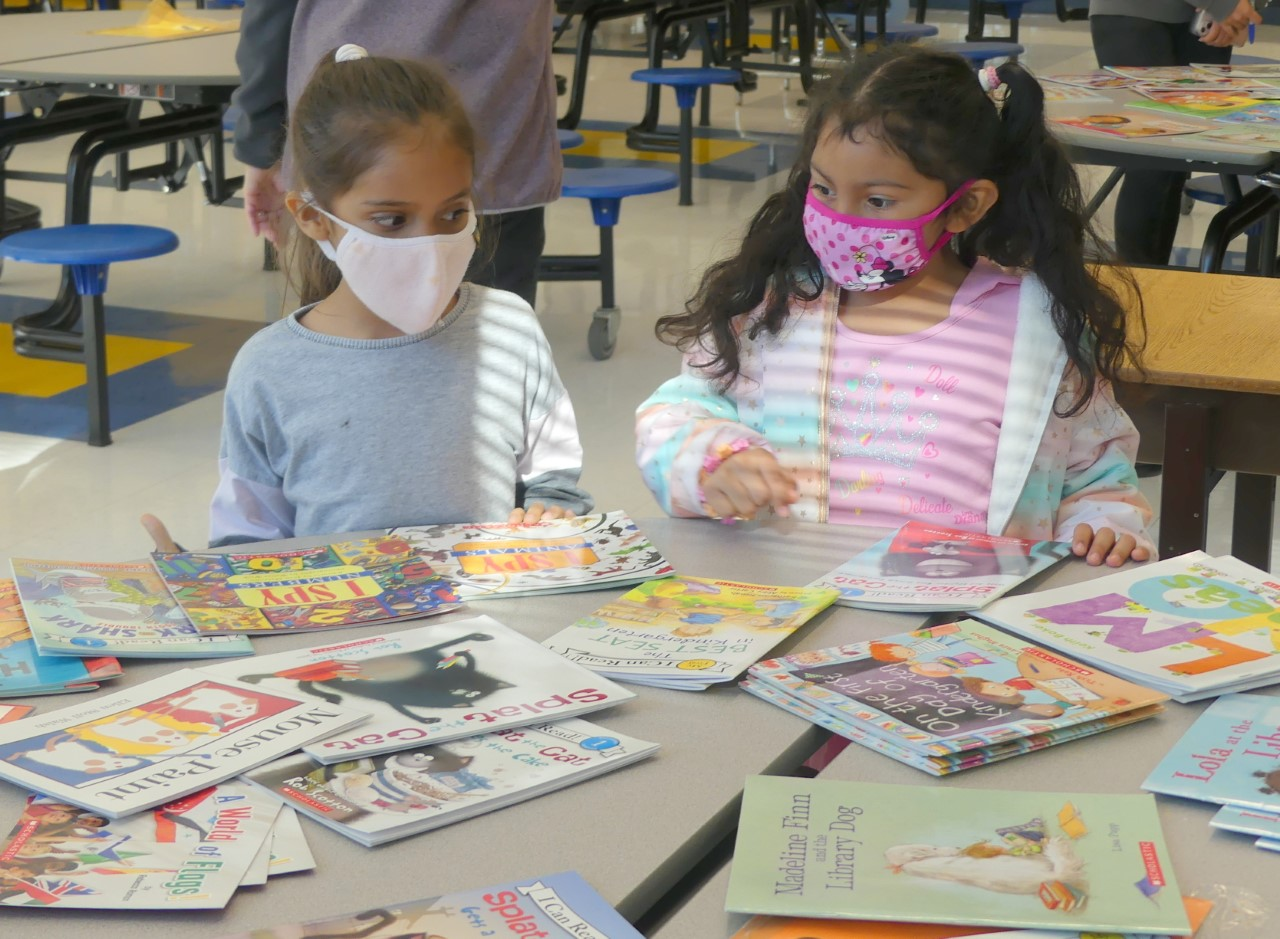 Holds first Book Fair since the pandemic
Members of Assistance League of Northern Virginia were delighted to be able to hold another book fair at a local elementary school recently, at which every student could select a brand-new book to take home and keep.  With enthusiastic support from the school's administrators, teachers, and counselors, eight Assistance League members helped a steady stream of students, from Pre-K through 6th grade, with their book selections.  We distributed 315 books in about 3 hours.  Also, students were encouraged to sign their names in their new books, to make it 'official' that the book belonged to them.  The students repeatedly expressed their gratitude for their new books, and many began reading them immediately.
These book donation events are always fun for our members, because we can visit first-hand with the students who receive the books and experience their joy and excitement.  This book fair was especially gratifying because it was the first one we were able to schedule since the pandemic.  We hope to arrange a few more book fairs during this school year.  Although everyone was wearing a face mask, the smiles of happiness and appreciation were easy to detect.
New clothing items and grocery gift cards delivered to schools…..
The dedicated members of Assistance League of Northern Virginia again proved their caring and commitment by delivering a welcome array of items to the schools we serve.
Continuing our practice since the pandemic, we delivered another 400 grocery gift cards to the 6 schools that had received our weekend food bags.  Since April 2020, we have delivered 7,830 grocery cards, with a face value of nearly $132,000.
In addition, we delivered nearly 1000 new clothing items.  Each of the ten schools we serve received sweatpants and hoodies, leggings, colorful shirts, socks, underwear, and winter jackets.  School counselors were very grateful to receive the cold-weather items for their students.  We also provided 230 additional child-sized facemasks to those schools.