The piles of boxes of diapers, umbrella strollers, clothing, bottles and other baby paraphernalia grew as members of Assistance League of the Chesapeake dropped of their donations at their annual Stork's Nest Baby Shower. Soon it was taking eight ALC members and representatives of the Baltimore Washington Medical Center (BWMC) to take the donations from donors' cars. At the end of the event, members and their friends had donated over $5,400 of items to the Stork's Nest Redemption Store at BWMC.
The shower, held this year on October 8, was held as a drive-through shower, versus the usual luncheon — a bow to the pandemic and social distancing.
The mission of the Stork's Nest is to increase the number of women receiving early and regular prenatal care and to reduce low-birth weight babies, premature births and infant death. Underserved mothers and mothers-to-be earn points for attending educational sessions, prenatal care visits, well-child visits, beginning prenatal care in their first trimester, bringing a support person, breastfeeding, registering for WIC and receiving Healthy Start services. Through their participation, young mothers learn the importance of prenatal care, staying healthy and reducing stress, labor and delivery, post-partum life and safe sleep. The points are used to "purchase" items in the Stork's Nest Redemption Store. Points are earned through the babies' first year of life and expire when the baby is 18 months old.
Assistance League of the Chesapeake is proud to be celebrating its 11th year holding this event, with in-kind donations totaling over $40,000 since 2010.
The Assistance League's Stork's Nest Committee started planning about a year ago. When it became apparent that a luncheon would not be possible, they decided to have members drive up to the shower location, pick up a boxed lunch and drop off their donations. The weather cooperated, making the morning a fun, socially distanced get-together.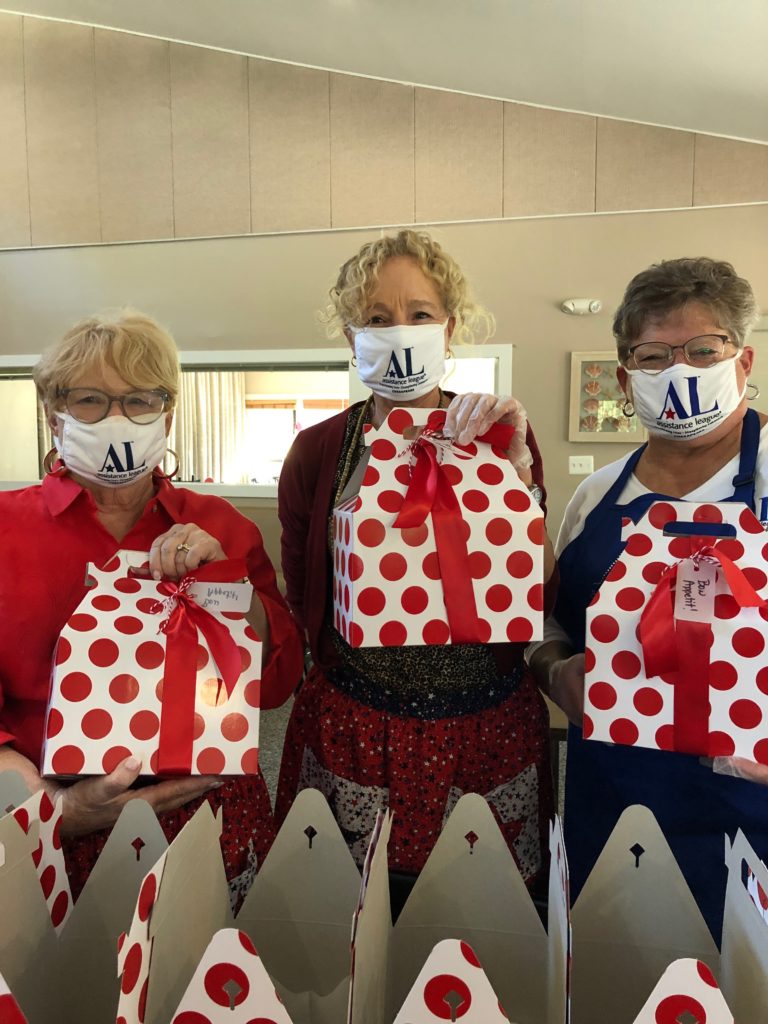 "Even with masks on, we could see how happy members were to participate in this year's shower," said Maryann Gosnell, president of Assistance League of the Chesapeake. BWMC Foundation leadership was appreciative of all the donations, which are as important now as ever, since their work continues in spite of the pandemic.
Assistance League of the Chesapeake is an all-volunteer nonprofit located in Anne Arundel County. Stork's Nest Baby Shower is one of its five main programs. Learn more at www.alchesapeake.org.