A Story About Stories
Assistance League of the Chesapeake and Project Literacy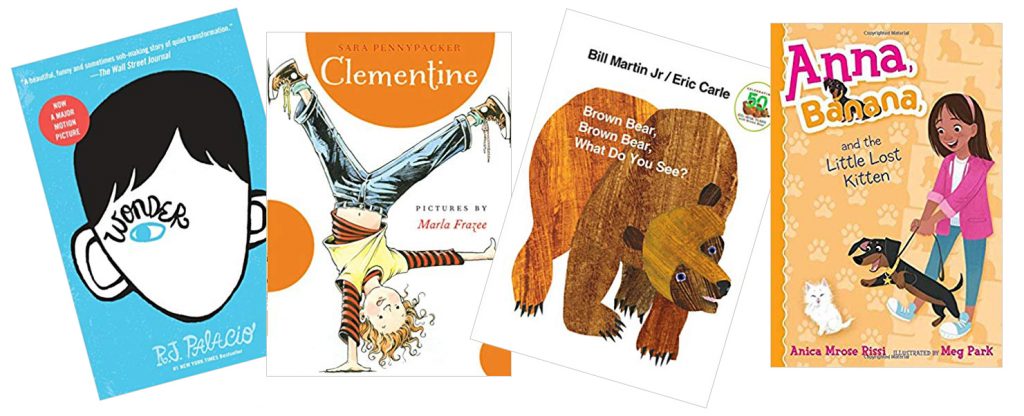 This is a story about stories.
This past June, Assistance League of the Chesapeake members gave every fifth grader at Georgetown East, Meade Heights, and Van Bokkelen elementary schools a hardback copy of "Wonder" by R.J. Palacio.
The protagonist in this book is Auggie Pullman, who was born with a facial difference. Auggie wants to be treated as an ordinary child when he attends his first mainstream school in fifth grade. But his classmates can't get past his extraordinary face. The themes of identity, acceptance, and bullying resonate strongly with the fifth graders as they "wonder" what it would be like to be Auggie.
The students served by Assistance League of the Chesapeake have very few books at home. We all know that growing up in a house full of books is a major boost to literacy. So, in addition to the hardbacks given to fifth graders, we gave a paperback copy of a book to all the other students at Georgetown East, Meade Heights, and Van Bokkelen.
Titles included "Brown Bear, Brown Bear, What Do You See?" by Bill Martin Jr. and Eric Carle. This classic children's book teaches pre-reading concepts of rhyme, rhythm, and repetition. Another book was "Clementine" by Sara Pennypacker. In this book, Clementine helps out her friend Margaret, which turns out to be quite hard to do. A third book was "Anna, Banana, and the Little Lost Kitten" by Anica Mrose Rissi. In this illustrated chapter book, Anna and her two best friends rescue a stray kitten and try to find a good home for him.
Our Project Literacy program donated close to 1,300 books to under-served children in Anne Arundel County during the last school year.
Giving away books speaks directly to our mission to give children in need the tools for success. We are committed to spreading a love of reading to all the children we serve!