A
ssistance League of the Chesapeake, Inc. is a nonprofit volunteer organization. It is dedicated to improving the lives of children and adults through community-based philanthropic programs.
Members generate thousands of hours of service to the local community,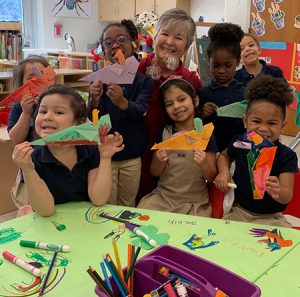 therefore touching the lives of more than 12,000 children and senior citizens. Funds raised are returned to the community through five philanthropic programs:
Operation School Bell®
The Kids on the Block
Sing-Alongs
Kids in Need and Project Literacy
Stork's Nest Baby Shower
Established as a guild in July 2001, Assistance League of the Chesapeake chartered in March 2006 as the 114th chapter of National Assistance League.
National Assistance League is a nonprofit organization that puts caring and commitment into action. Founded in 1935 in Southern California, National Assistance League empowers volunteers through a strong network of 120 local chapters in 26 states with over 23,000 members. Thus each chapter meets changing needs in their own communities. In the last fiscal year, Assistance League chapters:
served 1.5 million people
returned over $38 million to local communities
invested 3.2 million service hours across the nation
The philanthropic programs are made possible through the support of grants, private and corporate donations, and chapter fundraising events.
New members are welcomed at all times.