Operation School Bell is in full swing filling orders for the start of the school year.  Each child receives a new coat or fleece, jeans, t-shirts, sweats, socks, underwear, a personal hygiene kit and a shoe voucher.  Orders are filled and delivered to the school or agencies.  When you make a donation you are definitely improving the lives of children in Benton County.
Orders from the students are coming in from the schools.
Choosing just the right outfit for the student.
Bagging up the orders for the schools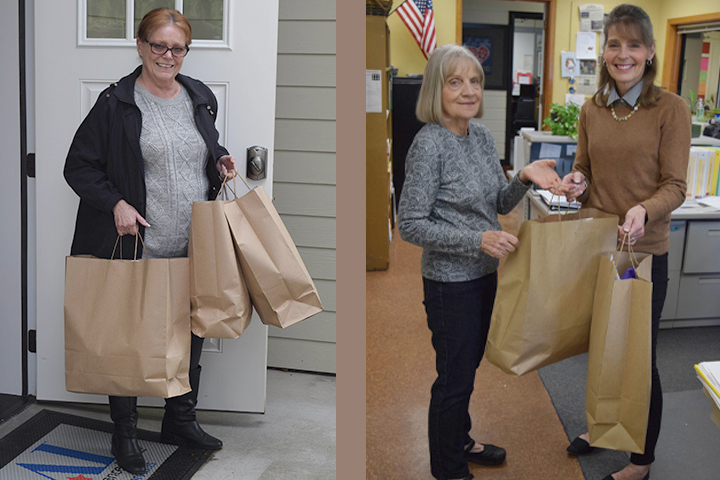 Delivery of new clothing for needy students at school.