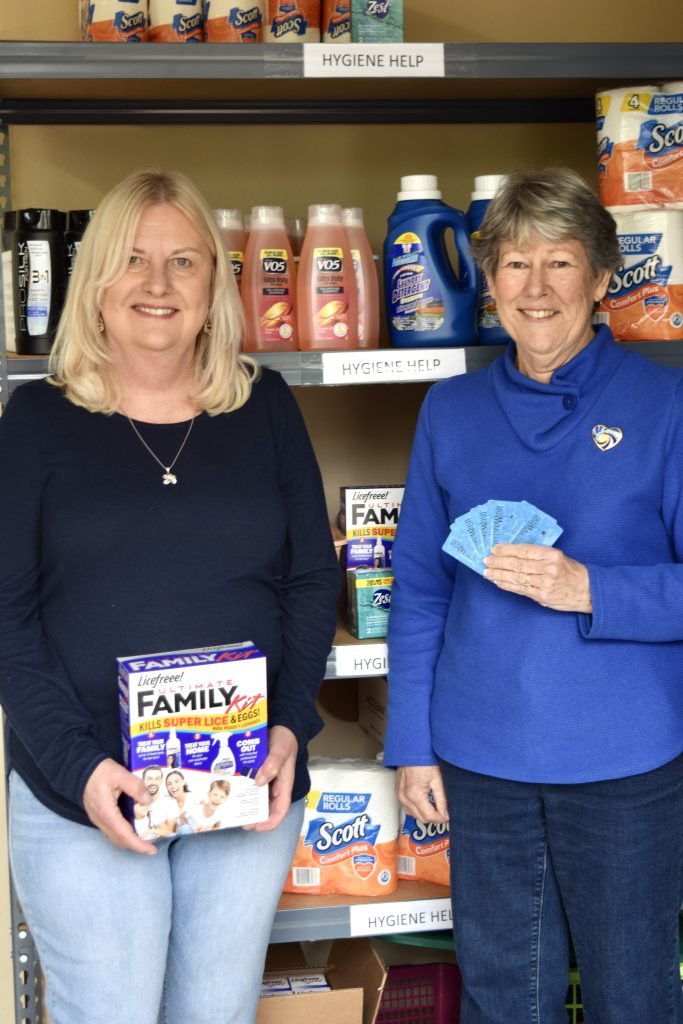 Students who look and smell clean are more confident, perform better academically, and have a higher attendance rate in school, according to several studies. Low-income families, though they may be given Oregon SNAP food stamps, are restricted from using them on hygiene and household products.
In 2009, our Hygiene Help program came to the rescue. We have established hygiene closets in all schools in the Corvallis, Monroe, Alsea and Philomath school districts.
Each closet is brimming with hygiene supplies such as: laundry detergent, lice spray, deodorant, soap, shampoo, toothpaste, toothbrushes, toilet paper, hair brushes, feminine napkins and dish soap. Throughout the year, school personnel will notify us when additional supplies are needed.