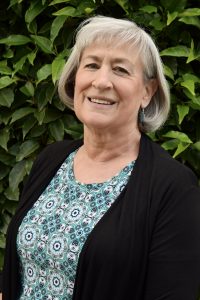 Assistance League of Corvallis volunteers have served the Benton County community for 53 years. The goal of the organization is, and always has been, to transform the lives of children and adults through community programs. Operation School Bell®, offered by all 120 Assistance League chapters nationwide, provides clothing and hygiene supplies to school children in need. The Corvallis chapter offers additional programs aimed at providing much-needed services: Hygiene Help, RED (Read Every Day), Hug-A-Bear, SAT review, and Dental Education. To learn more about each of these, visit the Programs section of this website.
Funding for philanthropic programs comes from generous donations, grants, an annual direct mail campaign supporting Operation School Bell®, and two community  fundraisers. The Galleria is a one-day event that offers shoppers carefully crafted unique items and packaged ALC Foods. The Galleria 2023 will be held October 21 at the First Congregational Church. Winter's Eve Corvallis, held downtown on Madison between 2nd and 3rd streets, is a magical evening of shopping, food, drink, raffles, and a silent auction. Winter's Eve Corvallis 2023, on December 1, marks the 20th anniversary of our major fundraiser. I hope you will join us at these events.
180 members volunteer more than 18,000 hours annually in support of our philanthropic and fundraising programs. Assistance League of Corvallis has no paid staff. Members make up the Board of Directors and chair various committees. We depend on much appreciated support from the community and the individual skills of members to ensure our work continues. As a chapter of Assistance League®, we are a nonprofit, nonpolitical, nonsectarian organization open to anyone who wants to join us in serving the community. If you are interested in joining, click here.
Nancy Ulman, President 2023-2024