Legacy of Literacy and Arts for Kids
Happy Faces at Operation School Bell And Assistance League Schools!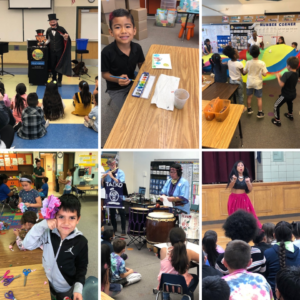 Arts Day at Fulton Elementary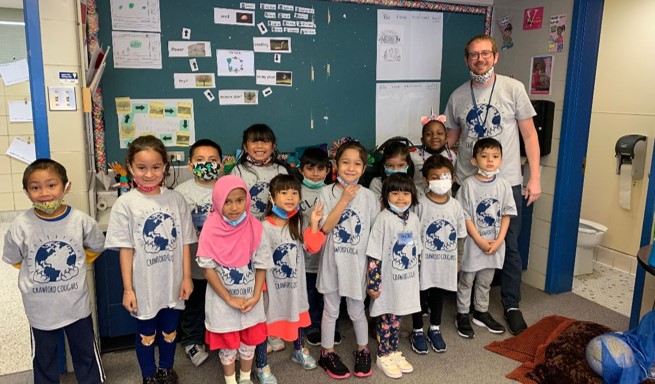 New in 2022 Crawford Elementary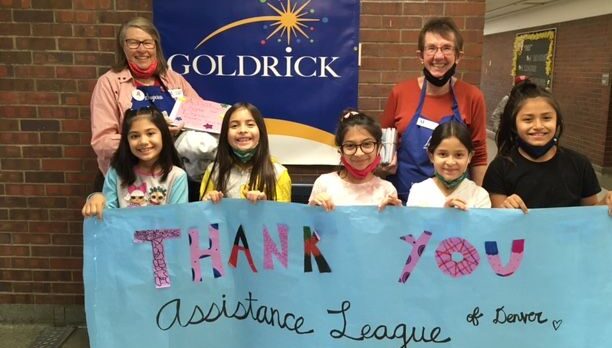 New in 2022 Goldrick Elementary
April 2022
"Oh, my God! Bravo!" Angelica, a second grader at Boston P-8, exclaimed from the audience as two dancers performed a lift in a classical ballet pas de deux at Arts for Kids on Friday. Students in all grade levels at Boston came away from an entire day of arts experiences inspired and enchanted by their experiences. Each student got to participate in at least four different interactive arts events. Their choices included, painting, weaving, improvisational theatre, puppets, Indian dancing, classical ballet, Mexican tin art, musical instruments, world music singing, African drums, Taiko drumming, and mixed media art. Every activity provided an opportunity for students to not only learn about the arts, but also to be a participant in them as well.