Food, Clothing, Educational Funding, Teacher Support, Infant Supplies, Comfort
In these challenging times, those we serve in our community are facing exceptionally difficult circumstances. Our chapter is meeting the challenge with food, clothing and books for children. New moms are receiving supplies for their infants. College-bound students are receiving scholarships for their degrees or vocational training. We are supporting teachers with grants for classroom supplies.  Home bound seniors are still receiving daily comfort calls.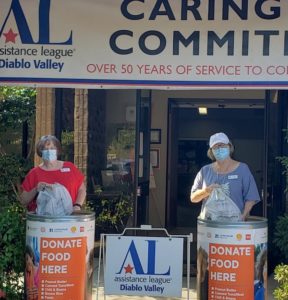 Assistance League Thrift Shop in Lafayette is our main source of fundraising for all of the services we provide, and during Covid we have had to change our business model.  We have also sought other sources of funding like direct mail and email campaigns and our gofundme site for weekend food for children.