Clothing Children in Need in Contra Costa County Schools
Once a year children in need referred by local school districts receive new clothing, underwear and shoes.  This encourages their school attendance and increases their self esteem.
Operation School Bell, the national philanthropic program of Assistance League, exists to assist families experiencing difficulty, by providing new clothes for their public school children. Operation School Bell serves students referred to Assistance League by the Walnut Creek, Mt. Diablo, Martinez and Pittsburg School Districts.
Last year each child from a uniform school received two pairs of pants (girls can receive a pair of pants and a skort), three shirts, one sweatshirt, socks, and underwear.
Currently, over 85% of the children receive uniform clothing, while the rest receive regular street clothes.
Common Threads is a new program within Operation School Bell to provide clothing to homeless high school students in connection with the Homeless Outreach Program for Education (HOPE) of the Mt. Diablo Unified School District, CA. Chapter members are given ages and sizes of clothing needed by these students and shop for the items at Old Navy in Broadway Plaza Walnut Creek, CA.
Our Members Volunteered Over 5,300 Hours for Operation School Bell Last Year!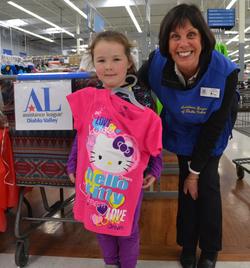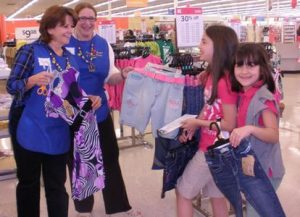 For Educators
Dear Educators,
The link below will launch a form for you to let us know how Operation School Bell has enhanced the learning experience for your students.  The form is protected, and you will need the password that you were given to access it.  Please have it completed by June 15, 2021.
Thank you,
Operation School Bell