For those in our communities who have
the least we help to make life a (little) better.
Assistance League of Everett is a nonprofit, all volunteer organization whose philanthropic programs promote the
well-being and self-esteem of children, teens and adults
in Snohomish County.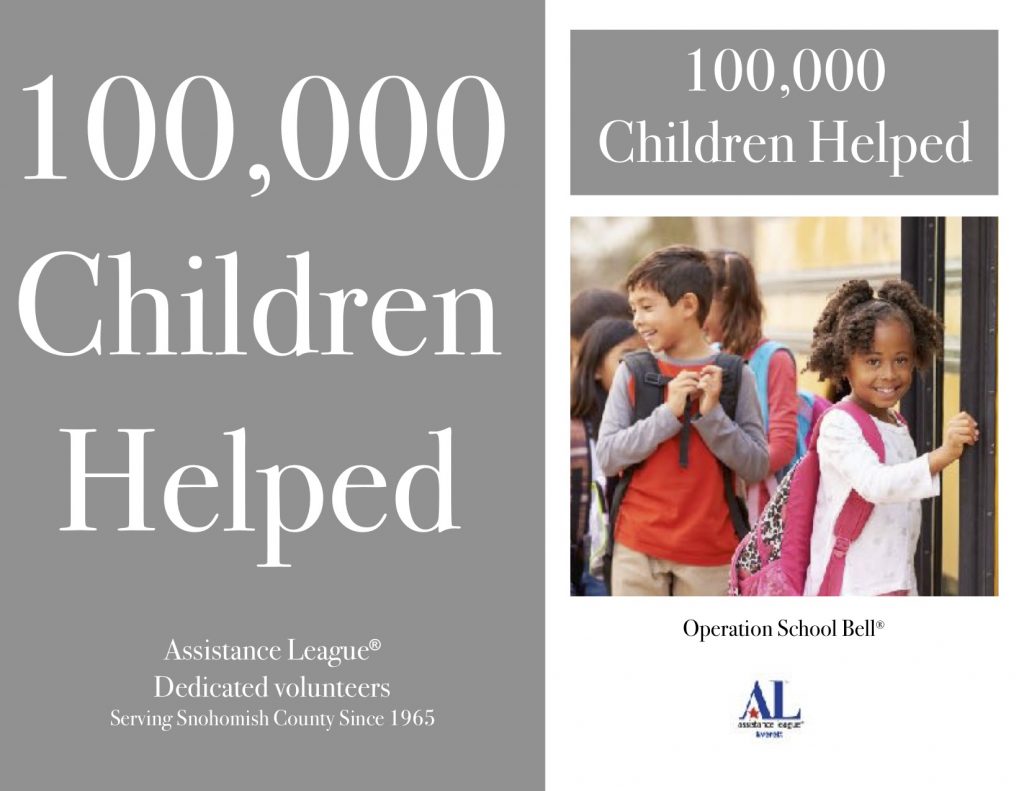 2018 - 2019 A few statistics:
Children and Teens receiving school clothing         4,631
Graduation Awards given                                         198
College Scholarships awarded                                      8
Volunteer hours donated                                     85,123
Come join us and make a difference in someone's life.
You can be a part of meeting the needs in our community.