Assistance League of Everett Thrift Store
5107 Evergreen Way
Everett, WA 98201
(425) 252-3011
STORE HOURS
Monday thru Saturday: 9:30 AM – 5:00 PM
Donations accepted Tuesday thru Saturday 9:30 AM to 4:00 PM
DELAYED OPENING OR CLOSURE
If the Everett School District is closed due to the weather, the Thrift Store will be closed.
If the District is opening 2 hours late, then the shop will open at 11:30 a.m.
POLICIES
We have a "NO RETURN" policy on all items purchased.
Great Reputation, Quality Merchandise, and Friendly Member Volunteers!
Assistance League of Everett operates a Thrift Shop, located at 5107 Evergreen Way in Everett, Washington.  Proceeds go to support our philanthropic programs and Operation School Bell®.  We appreciate your patronage and your donation of gently used clothing and household items.
Thrift Shop Donations
Your donations are always appreciated!  Donations are tax deductible, a receipt will be provided.
Please bring your "gently used" items to the receiving door located on the south side of the building.  Ring the doorbell, wait, and we will assist you in dropping off your items.
Donations are accepted only during the following hours: Tuesday thru Saturday  9:30 AM – 4:00 PM.  Please, do NOT leave items outside when we are closed, as they will be damaged by the weather.
View our Donor Privacy Policy
Donation Guidelines
Due to safety and space limitations, we cannot accept:
Worn out or dirty clothing
Children's furniture, car seats, soft plastic children's items
Electronics: computers, stereos, video tvs, telephones, cameras
Large exercise equipment, golf clubs
Mattresses, box springs, pillows
Large, heavy furniture
Textbooks, encyclopedias
Audio tapes (cassettes / 8-track)
Wedding dresses
Large suitcases
Hard wired electrical items
VHS Tapes
Fine China and Crystal
Designer Handbags
Women's Better Brands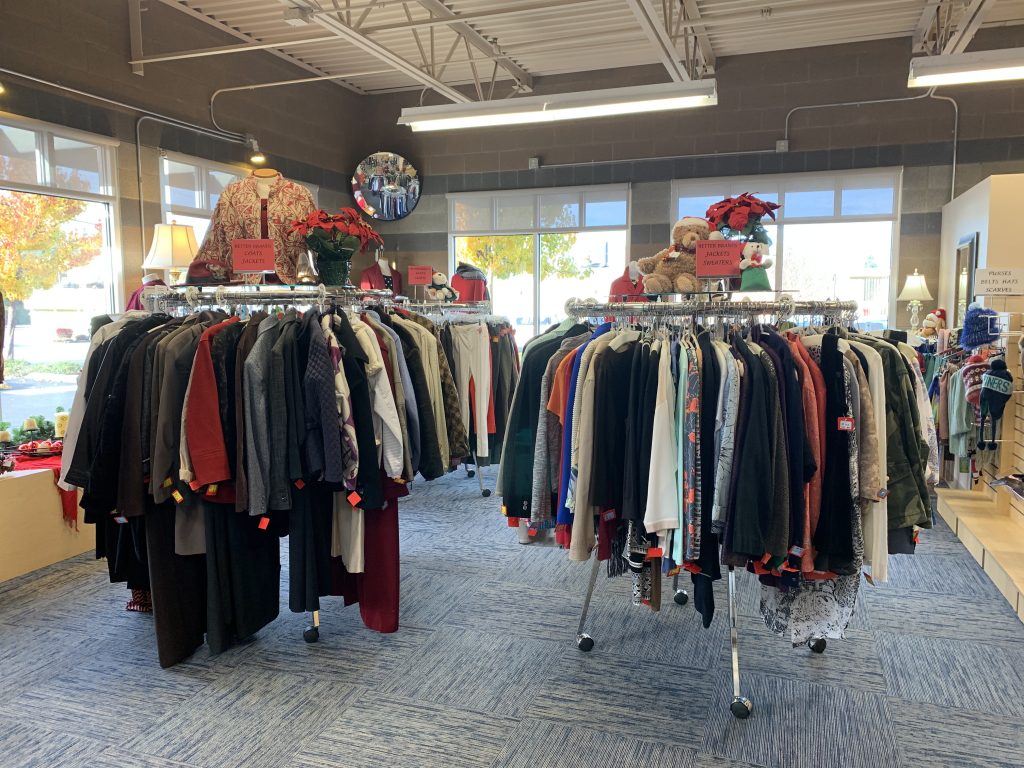 Watch Our Thrift Shop Video