Dining to Donate
Proceeds benefit Las Madrinas Teen Parents Programs.
Contact Barbara Carrington for flyers.
Wednesday, May 17
All day
Polly's Pies will donate 20% of each check to Assistance League of Hemacinto.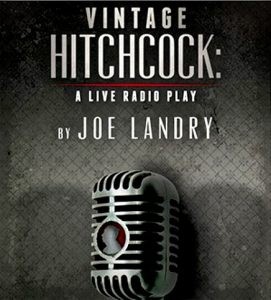 Saturday, May 13
Vintage Hitchcock
Las Madrinas (the Godmothers) is hosting a Theater Night at the Ramona Hillside Playhouse.
Saturday, May 13, 2017
6:30 p.m.  Reception
7 p.m. Doors Open
7:30 p.m. Curtain
Spies, murder, love, and other trademarks of Alfred Hitchcock come to life in the style of a 1940s radio broadcast of the master of suspense's earlier films. With The Lodger, Sabotage and The 39 Steps, Vintage Hitchcock: A Live Radio Play is a triple feature, complete with vintage commercials, that recreates a daring train chase, a serial killer's ominous presence, and a devastating explosion through the magic of live sound effects and musical underscoring.
Written by Joe Landry and Directed by Brad West
Tickets are $20 and may be purchased by contacting Barbara Carrington at 951-925-4799. Proceeds support the Teen Parent Scholarship Fund.