Assistance League of Hemacinto contributed $12,000 in scholarships to Mt. San Jacinto College during 2017-2018.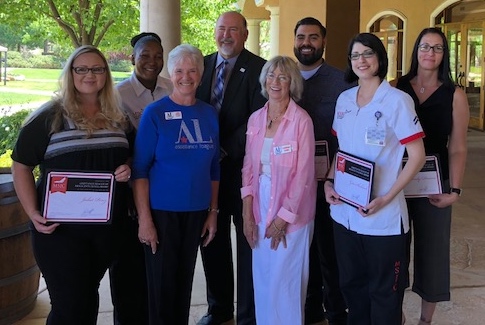 Front: Juliet Perez, Linda Morriss, Dorothy Benes, Giti Skolnick
Back: Tichona White, Roger Schultz (MSJC President), Silverio Barbosa, Brandy Donini
Jesus Perez was not able to attend.
Carolyn Straub and her committee select and interview candidates. Applicants are men and women who have had their college plans interrupted due to family or health issues and will receive a $2,000 Scholarship.