Grants enable us to clothe more schoolchildren!
We are grateful to community sponsors for their generous grants. In November, 2017, The Robert K. and Anne H. Zelle Fund for Education of The Community Foundation of Middle Tennessee awarded a grant that will be used to provide 2 pants, 2 polo shirts, socks and underwear to economically disadvantaged schoolchildren in Metro Nashville Public Schools.
On May 2, 2018, Rachel Cothron, Vice President of Resource Development, accepted a grant from Nashville Predators Foundation to be used for Operation School Bell®. Pictured: Rachel Cothron, Kristen Laviolette, Betsy Cothron, Gnash, and Greg Baker at the awards ceremony in Bridgestone Arena.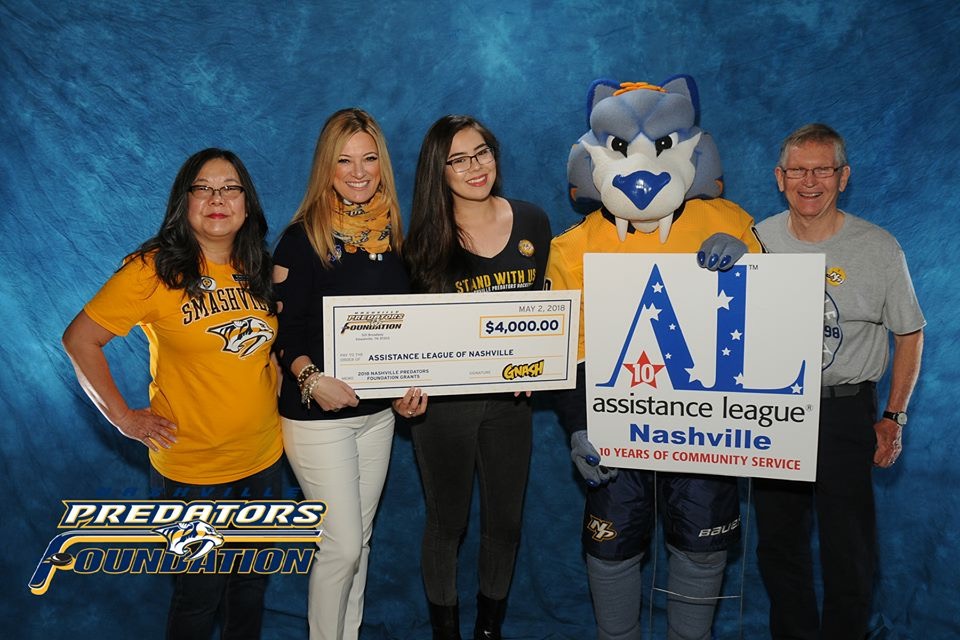 2017-18 President Suzanne Baker displays an example of "standard school attire".