Assistance League is grateful for our loyal supporters who have helped us with our monthly Weekend Food for Kids packing events over the years.  In pre-Covid times, today would have been the first food packing of the school year.  Instead, we are remembering fondly the fun times and camaraderie we have enjoyed at those events over the past 10 years and are looking forward to the day when we can resume providing the essential food bags to students.  Until then, we hope to continue providing grocery gift cards to our students and their families.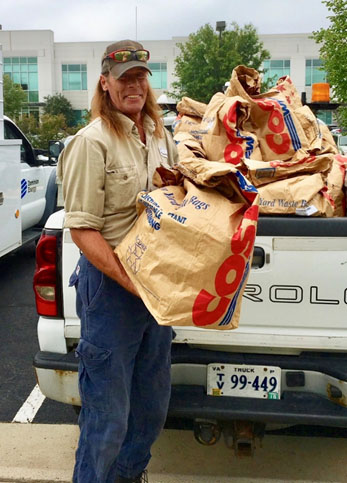 We also want to give special recognition and express our sincere appreciation to Ron, a Dominion employee who has attended every food packing.  Ron arrived early to help with setting up food items for our assembly lines, was a huge help in getting WFFK bags quickly on the trucks, and was responsible for making the deliveries to our WFFK Manassas school students.  He kept toys in his truck to give to any student who was lucky enough to meet him during a food delivery.
Assistance League is truly thankful to have so many dedicated volunteers and supporters.  Without them, we could not maintain this essential program.