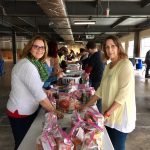 Operation School Bell®
Weekend Food for Kids
In Northern Virginia, one in six children are at risk for hunger.  To help with this need, the Weekend Food for Kids program provides non perishable food over the weekend to children who receive free or reduced price meals during the school year.
Operation School Bell®
New Clothing for Kids
Studies show that having the proper clothing promotes educational success through better self-esteem and school attendance.  We provide clothing, shoes, personal grooming products to children from families in need in our community.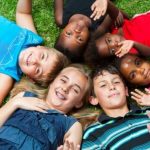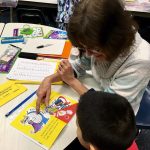 Operation School Bell®
Literacy For Kids
Certain first graders identified as at-risk students for falling behind in school participate in our Literacy For Kids program.  Members tutor these children thus helping enhance their language skills and reading comprehension.  We also provide new books to classrooms and children.
Operation Hugs
Hugs Pillows
We reach out to help comfort children undergoing medical procedures at a community clinic that serves low-income families by providing heart-shaped pillows.  These pillows are filled with kid-friendly items.