Assisteens® Auxiliary is comprised of middle and high school students.  Each teen dedicates at least 30 hours per year toward philanthropic programs, working in our Thrift Shop and helping with fundraising to support their programs. Meetings are normally held on the second Monday evening of the month and philanthropic programs are conducted before and after the meeting.  Assisteens gain job experience working in the Thrift Shop and develop leadership and teamwork skills through committee activity.
Meetings
Assisteens from schools throughout the area meet for a monthly dinner and business meeting, led by the Assisteens Chairman and the Governing Body. Birthdays are celebrated, and guest speakers may be invited.  Assisteens meet on the second Monday of the month at the Assistance League of Orange Chapter House, 124 S. Orange Street, September to May.
How to Join
Please feel free to contact us with any questions.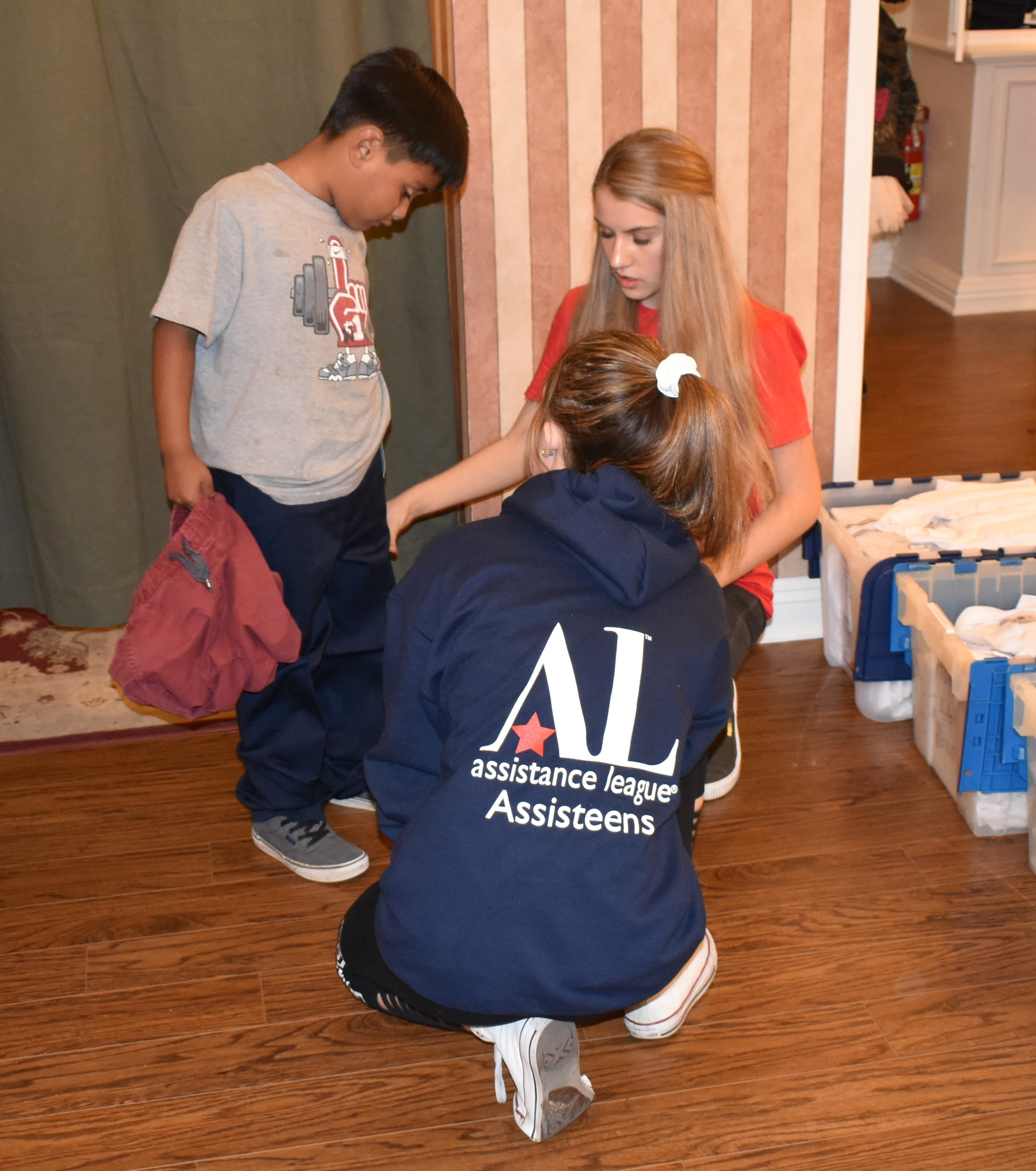 2021-2022 Governing Body
CHAIRMAN
     Kylie Rios

FIRST VICE CHAIRMAN, MEMBERSHIP

     Simone Bilodeau

SECOND VICE CHAIRMAN, PHILANTHROPIC PROGRAMS

     Lilly Kauffman

THIRD VICE CHAIRMAN, RESOURCE DEVELOPMENT
     Kaleigh Beachler

RECORDING SECRETARY
     Elizabeth Duncan

CORRESPONDING SECRETARY
    Michelle Bae

TREASURER
     Jessica Morris

MARKETING COMMUNICATIONS CHAIRMAN
     Wren Anderson

THRIFT SHOP CHAIRMAN
     Alaiya Garcia

NEWSLETTER EDITOR
     Caitlin O'Dea

NEW MEMBER TRAINER
     Taylor Cartwright, Joey Gray, Cooper Jarrell

The Assisteens Governing Body sets the agenda, uses Roberts Rules of Order for business meetings, and votes on actions and budgets. There is also an opportunity to meet with Assisteens from other chapters at an annual national conference.
2021-2022 Governing Body
Philanthropies
Throughout the year, Assisteens have the opportunity to plan, lead and execute activities that benefit the greater Orange community where they:
  Help dress elementary students for Operation School Bell®
  Stuff hygiene items and school supplies into backpacks for Operation School Bell students
  Teach students about proper dental hygiene through America Smiles Tooth Fairy
  Collect books for disadvantaged students on Make A Difference Day
  Visit and engage in activities with seniors
  Visit and engage in activities with children at Orangewood Children and Family Center
  Visit and engage in activities with children at House of Hope
  Make dinner for Ronald McDonald families
  Support the community-wide Treats in the Street Halloween event
  Prepare food donations for seniors at Thanksgiving
  Assist foster children who are aging out of the foster care system with kitchen-related holiday gifts
  Dress and provide haircuts and shoes for motel children
  Assist in honoring the military by supplying packages from "home".
Make A Difference Day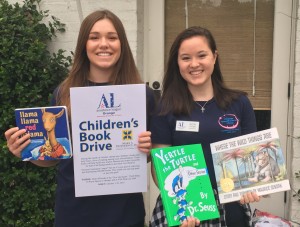 Treats in the Streets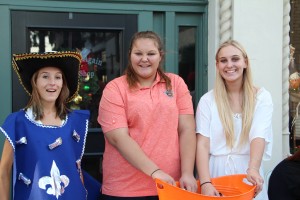 Fundraising
Assisteens raise funds for their philanthropic endeavors by working in the Thrift Shop and staffing a booth at the Orange International Street Fair. An integral part of the organization, Assisteens also work directly with the Orange Blossoms at the Taste of Orange and with chapter members at Boutique Noël and Embrace Orange. fundraisers.
International Street Fair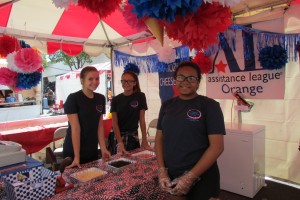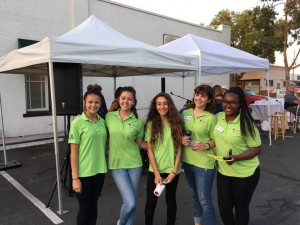 Boutique Noël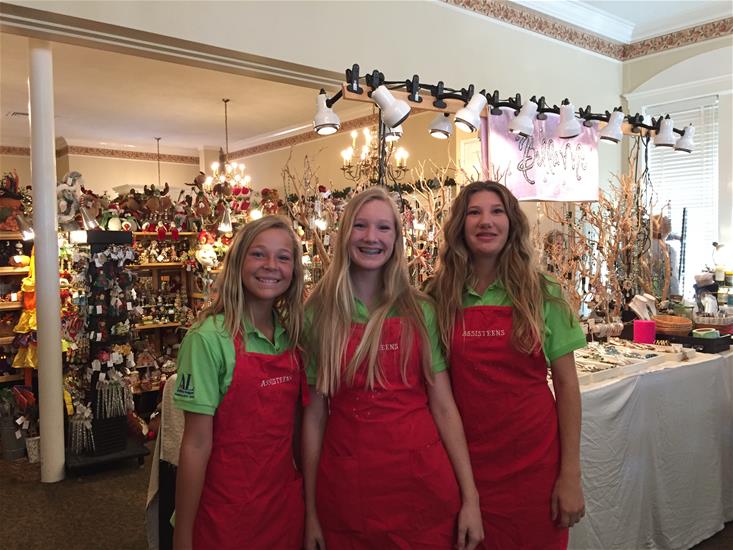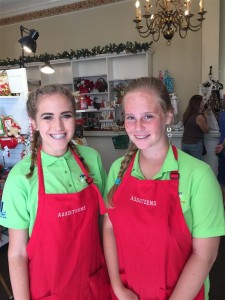 Medallion
Graduating seniors who have completed their required hours of service to the community, and successfully completed the Assisteens Program are honored at the spring Medallion event, where they are formally recognized by Assistance League of Orange, family and friends.
2022 Medallion Graduating Seniors