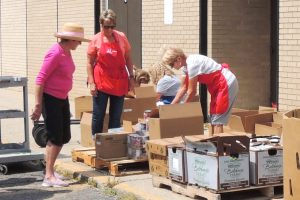 Our chapter collaborates with Rochester Area Neighborhood House Food Pantry by providing financial support for nutritious food for children and families.  Assistance League members also assemble Meal Kits for distribution to pantry clients.
The COVID pandemic increased food insecurity among families.  Assistance League responded by increasing financial support to the pantry to meet this need
If you would like to donate food, become an active member, or volunteer, please contact Assistance League Southeastern Michigan at 248-656-0414.