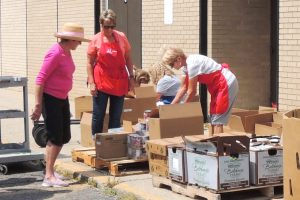 For almost 10 years Assistance League has been providing nutritious meals to southeastern Michigan children and families. Since 2010, over 32,174 people have received nutritious food within the aim of improving the health of the community, concentration, and learning.  In 2018-19 FY, over 2,682 children and adults received food.
Through improving nutrition that makes the community healthier, children and adults are able to focus on their work or school, we have made an impact on over 1032 families.
If you would like to donate food, become an active member, or volunteer, please contact Assistance League Southeastern Michigan at 248-656-0414.