We thank those of you that supported us in December 2021 by shopping Lynch Creek Farm for gorgeous holiday greenery. We earned a percentage of every sale. Thank you to all of our supporters, and to the folks at Lynch Creek for generously supporting local fundraisers like ours.
In light of coronavirus (COVID-19) spreading through our community, we feel compelled to make decisions for our collective health and well-being.
The Holiday Home Tour for 2021 was cancelled. We are currently evaluating our options for Holiday Home Tour 2022, so please stay tuned as more details emerge.
For many years our signature fund-raising event has been an in-person tour of local homes beautifully decorated for the holiday season. In 2020, when the Covid-19 epidemic surprised us all, we were indebted to some quick-thinking and creative members who were able to pivot and provide an online fundraiser instead. We were able to showcase seasonal décor ideas from local retailers and designers, offer holiday recipes, and link to retailers offering holiday goodies for sale to benefit Assistance League of the Eastside. We missed the tradition of touring homes, but hope to be back to it as soon as possible.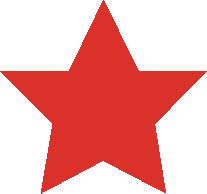 2020 Virtual Tour
The first ever Virtual Holiday Home Tour 2020 is a wrap. Thanks to your support, we were able to create a festive and safe fundraiser to replace our signature live event. We are grateful to our members, vendors and guests for taking this journey with us.
It Takes a Village to support each other and those we serve, and we thank you for being a part of our village, especially during these challenging times.
By purchasing tickets and doing some holiday shopping, you helped to ensure that we continue serving those in our community experiencing poverty, homelessness, and abuse.