Financial hardship can affect any family. We help students in need right here in our community by holding shopping events at Fred Meyer stores and inviting children pre-selected by personnel from the Bellevue, Lake Washington, and Northshore school districts. Our funds let these kids shop for new clothes, shoes, and coats.
Operation School Bell provides far more than just a new wardrobe. It allows schoolchildren to fit in better with their peers and empowers them to reach their potential. It is our belief that new school clothing will contribute to a child's self-esteem and successful school experience.
For some children, this will be the first time they have had a new pair of shoes, a warm coat, or a toothbrush of their very own.  Now, they truly feel like they fit in with the other kids.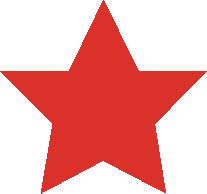 In light of the Covid-19 pandemic, we have adjusted our program to meet the health and safety requirements of schools and our retail partner, Fred Meyer. For the 2020 and 2021 events, we are distributing gift cards to Fred Meyer directly to families. The funds may be used to meet their immediate needs under the following Operation School Bell areas of focus: school clothes, health, hunger, literacy, and educational enrichment.
Assistance League
of the Eastside
is a force for good
in our community.
DANIEL'S INSPIRATIONAL STORY
Learn how Operation School Bell provides more than just new clothing.
"I don't get new clothes very often and when I do I feel awesome!"
– Operation School Bell Recipient
"I cannot tell you how proud our students are to come back to school after they get to go shopping. They are so excited to show us what they got and they wear it with such happiness and pride."
-School guidance counselor
In 2020, Operation School Bell provided gift cards to Fred Meyer, rather than in-store shopping events. Volunteers provided safe drive-up service!
We appreciate our dedicated community volunteers that have knitted or crocheted hats and scarves. Students love choosing a handmade item made expressly for them. We are not currently soliciting donations of woven goods as we are fully stocked right now.
Your donation of money or talent helps put a smile on a child's face.
COMMUNITY PARTNERS MAKE A DIFFERENCE
We appreciate the strong partnerships we have with school districts on the Eastside, whose personnel identify the most vulnerable children in our community.
Bellevue School District
Lake Washington School District
Northshore School District
The extraordinary support from the local managers at the Bellevue, Kirkland, and Redmond Fred Meyer stores helps us achieve several shopping nights in the Fall and again, in the Spring. Together, we are making a difference in the lives of thousands of children.
Grants are an important source of funding for our programs. We appreciate the grants from the following organizations that have been specifically targeted to support Operation School Bell.
The Anderson Foundation
Eastside Community Aid Thrift Shop
Fred & Gretel Biel Charitable Foundation
Holy Family Parish
Kawabe Memorial Fund, Bank of America, N.A., Trustee
Byron and Alice Lockwood Foundation
The Daniel V. and Ida J. McEachern
Charitable Trust
The Norcliffe Foundation
Redmond Rotary Foundation
Rotary Club of Bellevue
Washington Federal Foundation
Wells Fargo
Windermere Foundation
Wockner Foundation
In uplifting others, we all rise.