BOARD OF DIRECTORS (2021-2022)
President
Deanna Craig
As a Southern California native, Deanna and her husband moved to Redmond in 2014. With a heart for community service, Deanna started her volunteer experience in girl scouting. She served on the board of two nonprofits in her home town, the Inter-Canyon League and the Fire Safe Council of Orange County Canyons. Both organizations serve as an emergency management type of support and liaison between residents and local government agencies. While raising her four daughters, Deanna worked many years in the home building industry. Since joining Assistance League of Bend in 2015, Deanna has just completed one year as chapter president. In addition, she has served as Vice President of Resource Development as well as leading and participating in many chapter committees, volunteering with Operation School Bell®, and acting as our chapter Facebook administrator.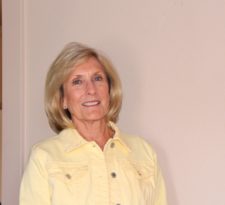 Vice President, Membership
Sue Burchfield
Sue became a member of Assistance League of Bend in 2017, just after moving from the San Francisco Bay area. While in California she was a member of Assistance League of Diablo Valley where she served on the board. As a member of Assistance League she has served as vice-chairman of the Orientation Committee and as an orientee mentor. She has also served as vice-chairman of Cinderella's Closet, volunteered with Operation School Bell, Breakfast with Santa, and organized the raffle tickets for the 2018 Kitchen Kaleidoscope. She knits for Hats, Hats, Hats, and has helped with the annual gala's silent auction and decorations. In addition, Sue is active in her church where she has served as a deacon. She also helps to prepare and serve food at Shepherd's House. Sue has always had a passion for helping others, and she feels blessed to have found Assistance League where there are so many opportunities to do this.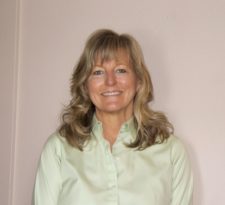 Vice President, Philanthropic Programs
Janet Martin
After moving from the San Francisco Bay area in 2015, Janet became a member of Assistance League of Bend in 2017. As a member of Assistance League, she has served as chairman of Cinderella's Closet and Breakfast with Santa. She has volunteered with Operation School Bell, Kitchen Kaleidoscope, the annual gala, These Kids are Cookin' and has been a new member mentor. Additionally, Janet helped to update and revise documents pertinent to New Member Orientation, as well as My Life Storybooks. For over two years, Janet volunteered two days a week at the Shepherd's House Men's Center cooking meals for the residents and homeless, edited monthly marketing campaigns, and wrote/published the Women's Center newsletter. Janet has also been volunteering with St. Charles' Bloom Project, and is very active in her church where she is currently the Women's Ministries director.
Vice President, Resource Development
Marsha Bechtold
Marsha joined Assistance League of Bend in 2006 after moving to Bend from Pleasanton, CA. This is her second time serving on the board; the first time she served five consecutive years as chapter house manager, assistant treasurer, and public relations chair. She has played Mrs. Claus for Breakfast with Santa, co-chaired the annual gala, and served as silent auction chair. She volunteered with the Pleasanton Girls Soccer Association for 11 years, watching the organization grow from 600 girls to over 2,000, and served as district registrar. She loves helping kids and has served on every committee at least once, learning from each one of them, and has attended the National Assistance League Conference. She loves travel and gardening, and considers herself a foodie.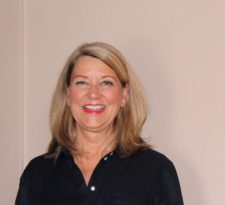 Vice President, Marketing Communications
Gia Hartmeier
Gia joined Assistance League of Bend shortly after she and her husband moved to Bend in 1996. As a mother of four sons, she is passionate about children and was drawn to Assistance League's Operation School Bell. Gia has been involved in both the philanthropic side and the resource development side of the organization, having served in many roles, including as president from 2014-2015. In addition to volunteering for Assistance League, Gia has served on the board of directors for the Bend Swim Club and has chaired various parent committees at her children's schools. In her professional career, Gia taught design courses at the University of California, Davis, and still maintains her architect license.
Secretary
Margaret Chappell
Margaret joined Assistance League of Bend in 2013 after moving to Redmond from Seattle in 2010. She started volunteering as a candy striper in high school. She participated in Big Brothers/Big Sisters and Girl Scouts and Cub Scouts while in college. After marrying and having children, she continued her scouting duties and served as an assistant swim team coach while living in Saudi Arabia for three years from 1986-1989. She then returned to the Seattle area where she volunteered as a softball coach and tutor in her children's elementary school. After working for 20 years as a medical transcriptionist for an office of 17 providers and transitioning the practice over to electronic medical records, she retired and returned to volunteering. Margaret joined VFW Auxiliary, Redmond Quilt guild as Quilts of Valor chairman, and Assistance League where she has served as the chairman for the annual gala, Hospitality chairman, and Operation School Bell chairman, along with working on the Resource Development and Philanthropic Program committees.
Treasurer
Anne Held
Anne and her husband Gary moved to Bend in May of 2018 after thirty years in Tucson, Arizona, where they raised their two children. After 18 years of teaching middle school gifted children, Anne retired in 2016. While teaching she served as department head of the school district's gifted education department, sat on the school leadership team, and served on various committees designing curriculum. Anne also served as treasurer on the board of the Arizona Association for Gifted and Talented, a nonprofit organization serving educators, students and their parents. Prior to teaching she worked as a commercial credit officer for several major international banks, and also worked as a bank examiner for the comptroller of the currency. Since moving to Bend, Anne now enjoys golf, snowshoeing, and kayaking and she also loves to sew, knit, and do paper crafts.
Assistant Treasurer
Tracy McGill
Tracy is originally from Alaska where she worked for the State of Alaska, the last two years as the administrative services director for the Department of Revenue. She relocated with her family to Cannon Beach, Oregon, in 1993 where they raised their children and she provided consulting services both professionally and in a volunteer capacity for a variety of businesses and nonprofit organizations. While on the North Coast, Tracy served on as treasurer and on the board of directors for the Lighthouse Child Abuse Assessment Center, Cannon Beach Chamber of Commerce, Coaster Theater, and Cannon Beach Children's Center. In 2013, she relocated with her husband to Bend and she joined the Assistance League of Bend in 2017. She has also been volunteering with her church Giving Tree Project, Feed the Hungry and Bloom Project.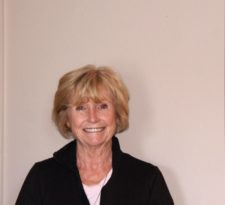 Grant Writing Chairman
Kathy Saterdahl
Wanting to give back to an organization that helped students and families, Kathy joined Assistance League of Bend in 2012 after retiring as a school principal in the Bend-La Pine Schools. She has served as vice president of Philanthropic Programs, silent auction chair for the annual gala, and is currently Grants chair. She is looking forward to returning as a volunteer in her local school where she has direct contact and interactions with students. Previously, Kathy served as president of Kemple Memorial Children's Dental Clinic. She also served on the board of Humane Society of Central Oregon and the board of Central Oregon Symphony Association. Kathy is currently on the advisory board for Oregon Youth Challenge.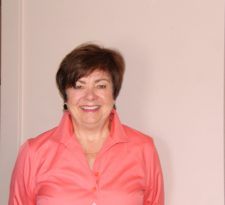 Operation School Bell Chairman
Susan Heberlein
Susan has lived in Bend since 1998. She joined Assistance League of Bend in the spring of 2019. Although she hasn't been affiliated with Assistance League for long, she was a principal in the Bend-La Pine Schools and witnessed firsthand what a difference Assistance League/Operation School Bell, in partnership with FAN, made in the lives of students. So, when she retired she was anxious to give back to the community in a meaningful way with an organization that she personally knows makes a big difference. Her skills in operating a large elementary school and managing a diverse staff make her excited to lead this large philanthropic program.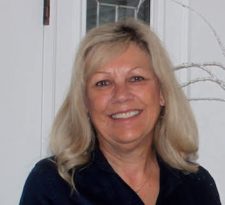 Strategic Planning Chairman
Valerie Holcomb
Valerie joined Assistance League of Bend in 2017. She was attracted by the scope and variety of the Assistance League philanthropic programs, particularly the emphasis on helping children in need. Valerie served two terms as vice president of Marketing Communications, from 2018-2020. She co-chaired the Gala Procurement Committee in 2019. Valerie quickly learned that the best way to enjoy Assistance League is to participate in a wide variety of committees and programs. She has served on the marketing, philanthropic programs, annual gala, and Operation School Bell committees, she knits for Hats, Hats, Hats, and has volunteered with Cinderella's Closet, Kitchen Kaleidoscope, Secret Santa, and These Kids are Cookin'. During her professional career, Valerie worked as a nonprofit executive, and public information and community outreach director. Valerie and her husband Byron Buck (who also pitches in at Assistance League events) moved to Bend from Sacramento in 2015. They share four children and four — soon to be five — grandchildren.
Parliamentarian/Bylaws Chairman
Catherine Anderson
The Advisory Council, composed of representative members of the community, serves the corporation in an advisory capacity.  They review and offer advice on Assistance League of Bend's financials, programs and fundraising activities as well as provide in-kind professional expertise when appropriate. As ambassadors for Assistance League of Bend, they are a critical interface between the organization and community leaders. Council members serve for three-year terms.
Bob Shaw
NewsChannel 21 Chief Meteorologist / Community Affairs Director
Chuck Chackel
Owner, Combined Communications

Erin K. MacDonald
Attorney, Karnopp Peterson LLP
Lora Nordquist
Interim Superintendent for Bend-LaPine Schools

Kevin Guiney
Commercial Relationship Manager/ Vice President, Madras-Redmond Commercial Banking, Columbia Bank