BOARD OF DIRECTORS (2022-2023)
President
Gia Hartmeier
Gia joined Assistance League of Bend shortly after she and her husband moved to Bend in 1996.  As a mother of four sons, she is passionate about children and was drawn to Assistance League's Operation School Bell®. Gia has been involved in both the philanthropic side and the resource development side of the organization, having served in many leadership roles including as President from 2014-2015, VP of Marketing, VP of Membership and Strategic Planning Chairman. In addition to volunteering for Assistance League, Gia has served on the board of directors for the Bend Swim Club and has chaired various parent committees at her children's schools. In her professional career, Gia taught design courses at the University of California, Davis, and still maintains her architect license. She enjoys gardening, cooking, travel, tennis and playing with her new grandbaby.
President-Elect
Janet Martin
After moving from the San Francisco Bay area in 2015, Janet became a member of Assistance League of Bend in 2017. As a member of Assistance League, she has served as chairman of Cinderella's Closet, Breakfast with Santa and most recently as VP of Philanthropic Programs. During the pandemic, Janet was instrumental in streamlining many of the processes/procedures as they relate to Operation School Bell thereby improving efficiencies while increasing productivity. She has also volunteered at the annual fundraising events, These Kids are Cookin' and has been a new member mentor. During her tenure as VP, Janet helped to develop the Senior Connections program, book and clothing pop-up events, and the clothing bundles project for foster children. Before taking over her role as VP, Janet used her love for cooking to volunteer at a homeless shelter, cooking meals for the residents and homeless for over two years. She still has a passion for cooking and enjoys entertaining for family and friends.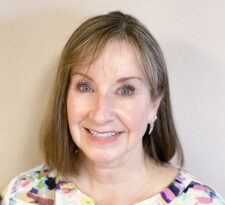 Vice President, Membership
Wyndi Perry
As a native Oregonian, Wyndi grew up in Portland where she met her husband, Tom, and started a family. They lived in the Portland area for 17 years before career opportunities moved them to Lake Stevens, Washington. After their two children left the nest, (one currently lives in Washington and the other in Indiana), they decided to become Oregonians again and moved to Bend in 2019. Wyndi became a member of Assistance League of Bend in 2021 after retiring from an insurance underwriting and marketing career in 2020. As a member of Assistance League, she has volunteered with Operation School Bell, the comfort shawl project, Secret Santa and Senior Caring. Wyndi enjoys hiking, skiing, and kayaking and is hoping to travel a bit more since her husband recently retired. Wyndi is looking forward to getting more involved with Assistance League of Bend.
Vice President, Philanthropic Programs
Joan Craig
Joan was born and raised in Southern California. In 1978 she and her husband moved to Newberg, Oregon with their two children and started their own business in Portland. In 1979 they started vacationing in Sunriver and fell in love with Bend. In 1999, after their children were married and beginning their own lives, Joan and her husband decided to sell their business and retire in Bend. A friend of Joan's, who lived in Bend, was a member of Assistance League and asked if she would be interested in joining the organization. Joan has been a member since 2001 and has held many positions on the Board including President from 2005-2007 and again in 2016-2017. She has also chaired many Assistance League fundraisers and committees in her 21 years as a member. In addition, Joan served on the National Philanthropic Committee for five years. She is passionate about Assistance League and enjoys her work with the organization.
Vice President, Resource Development
Marla Anderson
Marla joined Assistance League of Bend in 2019. She wanted to get involved with something that benefitted the community and helped children. She had volunteered for Dress for Success and Rebecca's Closet, (similar to Cinderella's Closet), near Princeton, New Jersey where she lived before moving to Bend in 2016. Marla worked as a senior executive in the retail industry for over 35 years. Since joining Assistance League, she has served on the Strategic Planning Committee, the Marketing Committee, the Cinderella's Closet Committee and the Operation School Bell Committee. Marla and her husband Bill love to hike, kayak and travel. They have just had their first grandchild this past April and are looking forward to their youngest son's marriage in 2023.
Vice President, Marketing Communications
Kim Rush
After owning a second home in Sunriver for 15 years, Kim and her husband made the move from Portland to Bend in 2012 to reside fulltime on the sunny side of the mountains. Kim joined Assistance League of Bend in January 2019. She learned about it when she visited a Kitchen Kaleidoscope event at Tetherow and recognized members she knew, who invited her to join. She was attracted by the variety of the Assistance League philanthropic programs, where she could choose the programs that matched her passion and skills the most. She received a warm welcome and felt immediately at home. Kim was active in the Portland chapter of the American Cancer Society, where she helped chair their annual fundraising dinner and auction. Kim has volunteered for various Assistance League of Bend events and served as chairman for Cinderella's Closet from 2020-2022. Kim works as the Vice President of Sales and Merchandising for a large international retail design company headquartered in Portland. Kim and her husband have one daughter and two young grandchildren who they love spending time with when they are not enjoying the active Central Oregon culture.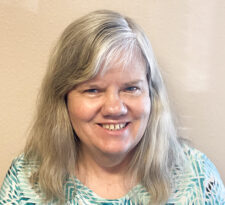 Secretary
Andrea Hays
Andrea joined Assistance League of Bend in 2020 shortly after moving to Bend from Kirkland, Washington. She grew up in the Los Angeles area and earned a BS and MS in Computer Science. She worked as a software engineer at companies in Los Angeles, Denver, Boulder, and Santa Clara. She has volunteered for her churches, leading Sunday school, adult Bible studies and participating in music groups. She has also helped serve food at homeless shelters. When her son was born, she became very involved in the PTA at his various schools. She spent many hours assisting at his Cub Scout pack and Boy Scout troop as well. Since joining Assistance League of Bend, she has participated in Operation School Bell and Secret Santa, and is looking forward to getting more involved. She is also exploring service opportunities at St. Francis of Assisi parish.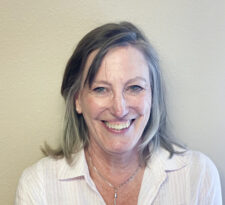 Treasurer
Anne Held
Anne and her husband Gary moved to Bend in May of 2018 after 30 years in Tucson, Arizona, where they raised their two children. After 18 years of teaching middle school gifted children, Anne retired in 2016. While teaching she served as department head of the school district's gifted education department, sat on the school leadership team, and served on various committees designing curriculum. Anne also served as treasurer on the board of the Arizona Association for Gifted and Talented, a nonprofit organization serving educators, students and their parents. Prior to teaching she worked as a commercial credit officer for several major international banks, and also worked as a bank examiner for the comptroller of the currency. Since moving to Bend, Anne now enjoys golf, snowshoeing, and kayaking and she also loves to sew, knit, and do paper crafts.
Assistant Treasurer
Susan Foster
Susan joined Assistance League of Bend in 2015 and has been involved in philanthropic activities and fundraising for the organization. Prior to moving to Bend, she worked for Bank of America in their Commercial Real Estate division in San Francisco. Susan and her husband Mike, moved to Bend 22 years ago where they raised their two daughters and continue to manage their ranch. Susan also volunteers in the community for her church, Family Kitchen and St. Vincent de Paul. She enjoys helping children and seniors through Assistance League of Bend. Susan spends her free time riding horses, hiking, playing tennis, traveling and reading.
Grant Writing Chairman
Sue Misner
Sue has been a member of Assistance League since January 2015.  She has served as President, VP of Philanthropic Programs, chairman of the Finance and Risk Management Committees, volunteered with Operation School Bell, and served two years on the Kitchen Kaleidoscope Fundraising Committee.  She worked on the Gala silent auction every year from 2015-19, and knits for Hats, Hats, Hats. Before retirement, Sue was an educator, spending the last half of her career as a curriculum director in independent international schools in Cyprus, Saudi Arabia, Thailand, and Hungary.
.
Operation School Bell Chairman
Marsha Bechtold
Marsha joined Assistance League of Bend in 2006 after moving to Bend from Pleasanton, CA. This is her second time serving on the board; the first time she served five consecutive years as chapter house manager, assistant treasurer, and public relations chair. She has played Mrs. Claus for Breakfast with Santa, co-chaired the annual gala, and served as silent auction chair. She volunteered with the Pleasanton Girls Soccer Association for 11 years, watching the organization grow from 600 girls to over 2,000, and served as district registrar. She loves helping kids and has served on every committee at least once, learning from each one of them, and has attended the National Assistance League Conference. She loves travel and gardening, and considers herself a foodie.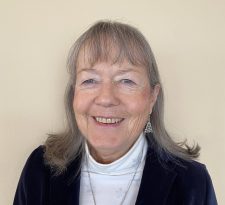 Strategic Planning Chairman
Sandy Mills
Sandy grew up on the East coast where she attended Temple University for her nurses training. In 1968 she decided to move to the West coast and settled in San Francisco where she met her husband.  She spent the next 36 years in California where she and her husband raised two sons.  During that time she was a Cub Scout leader, volunteered in her boys classrooms and joined Soroptimist International  with a focus on women's education.  She returned to work in 1986 as a Nurse Manager for a local medical group, completed her BS in Health Sciences at Chapman University and then went to work in management for two insurance companies.  She and her husband moved to Bend in 2004 after several years vacationing in the area.  She continued to work for another eight years as a Program Manager for the Blue Shield of California Foundation.  Sandy joined ALB in January 2018 and has participated in OSB, Kitchen Kaleidoscope and Heaven Can Wait.  She has been knitting knockers and hats since before she joined and developed the Comfort Shawls project.  She has served on the Hospitality committee, Marketing Committee and Strategic Planning Committee.  She co-chaired the Silent Auction for the 2019 Gala.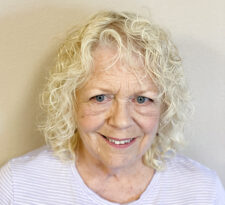 Parliamentarian/Bylaws Chairman
Catherine Anderson
The Advisory Council, composed of representative members of the community, serves the corporation in an advisory capacity.  They review and offer advice on Assistance League of Bend's financials, programs and fundraising activities as well as provide in-kind professional expertise when appropriate. As ambassadors for Assistance League of Bend, they are a critical interface between the organization and community leaders. Council members serve for three-year terms.
Bob Shaw
Chief Meteorologist/Community Affairs Director, News Channel 21

Erin K. MacDonald
Partner, Best Best & Krieger Attorneys at Law

Kevin Guiney
Commercial Relationship Manager/Vice President, Madras-Redmond Commercial Banking, Columbia Bank
Beth Miller
National/Regional Sales Manager,
Combined Communications, Inc.
Chris Schroeder-Fain
Retired Wealth Management, Financial Advisor, Morgan Stanley
Susie Stevens
Retired Executive Director/Facilitator Development Director. Opportunity Knocks