OPERATION SCHOOL BELL® 2021 POP-UP DISTRIBUTION EVENTS

Please check back for future dates and times.
BendBroadband Internet Program

To address the increased need for high-speed internet for low-income students learning from home during the pandemic, Assistance League of Bend is partnering with BendBroadband. Through the Connect2Compete Internet Program, families with children receiving free or reduced lunch will be eligible for greatly discounted subscription rates, including a wireless modem and no installation fees. Families may apply to the Connect2Compete program through Assistance League of Bend.
Please download this Connect2Compete Application and return the completed application to Assistance League of Bend. The application may be submitted electronically to info@assistanceleaguebend.org or by mail to P.O. Box 115, Bend, OR  97709-0115.
All Schools Student Demographics 2019-2020
All Schools Students Served 2019-2020
Clothing Children in Need (K-12)
Throughout Deschutes County Schools
OPERATION SCHOOL BELL®
Operation School Bell is the signature program of Assistance League of Bend and has, for over 25 years, enabled thousands of vulnerable Deschutes County schoolchildren in grades K-12 to go to school with confidence and self-esteem wearing new clothing they have chosen for themselves.
According to the Oregon Department of Education, one in five children in Deschutes County live in poverty.  Surveys show that children go to school with confidence and self-esteem when wearing new clothing they have chosen for themselves.  Attendance improves and bullying decreases.
The students are referred by the local Family Access Network and have the opportunity to shop with a parent and Assistance League's all-volunteer members and many nonmember community volunteers.  The program has been administrated in partnership with Walmart stores in Bend and Redmond and is made possible through grants, fundraisers and donations from the supportive and generous people within the community.
Volunteers donated 2,128 hours for Operation School Bell in 2019-2020!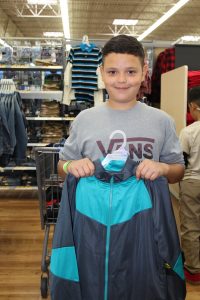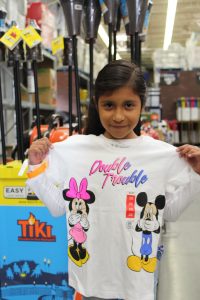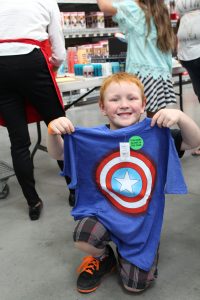 Become a Part of this Special Program
Monetary donations are always appreciated!
Contact us if you or your group would like to participate.