The Nysether Family Foundation donation pays off a loan for the nonprofit that runs Operation School Bell®.
Mark Nysether remembers all the years his mother spent helping Assistance League of Everett. Shirley Nysether's volunteerism stretched back to when the league's thrift shop was on Hewitt Avenue, where Angel of the Winds Arena is today.
"My mother had a passion for helping others," Mark Nysether said.
Shirley Nysether, an Everett native, was 92 when she died in September. Her service is being honored with a significant donation to the nonprofit that provides new clothes to thousands of local kids through its Operation School Bell program.
In her memory, the Nysether Family Foundation has gifted more than $270,000 to the Assistance League. Mark Nysether said it means the all-volunteer agency will no longer have a bank loan on the Evergreen Way two-story building it constructed in 2003.
"It enables us to totally secure our building, which is home to the Assistance League of Everett's Thrift Shop, Operation School Bell, scholarships programs, other philanthropic programs and administrative offices," said Sally Joy, president, in a statement released last week.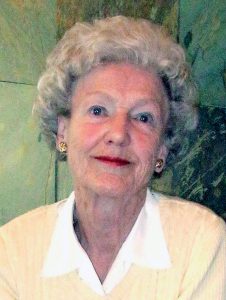 About 18 years ago, construction of what was originally the Everett Events Center meant  Assistance League needed a new home. The Nysether Family Foundation was a big donor to the effort to build it. The city of Everett purchased the nonprofit's site at 1916 Hewitt Ave., along with other properties to make way for the arena.
Mark Nysether said their 2002 capital campaign pledge was $50,000, paid over two years. It came from the Nysether Family Foundation, his parents Eldon and Shirley Nysether, he and his wife Vickie, and his brother Brad Nysether and his wife Kathy.
"The current gift was also made over two years," Mark Nysether said. He said $100,000 was granted in 2019, and another $170,507.60 on January 5. "Because their monthly loan payment was made the day before and the bank did not update the payoff amount, there was $4,597.30 extra," he said. That money was applied to Operation School Bell, Nysether said.
He said the donation will free up roughly $50,000 Assistance League had been paying annually on the loan, which would have taken "another six or seven years" to pay off. Assistance League didn't share the original cost of the property, which Snohomish County lists this year as having an assessed value of $5,266,800.
In 2017, Assistance League of Everett volunteers stand ready in fitting rooms that help Operation School Bell provide new clothes to local kids. They are Carla Hogan (left), Donna Day and Nancy Juntwait.