Assistance League Thrift Shop
1149 Willamette Street
Eugene, Oregon 97401
541-485-3721
Hours
Tuesday – Saturday: 10am–4pm
Closed Sunday, Monday & Holidays
Upcoming Events
Assistance League Thrift Shop creates themed sales or events throughout the year.
Customers and members on our Constant Contact email list receive advance notice of these special events.
Policies
We accept payment of cash, debit cards, MasterCard, Visa and Discover.  We do not accept American Express or checks.
We do not accept returns or exchanges on purchased items. We do not accept holds for unpaid items, layaway, exchanges, or refunds. If you buy an item but cannot take it with you that day, shop personnel may hold it for you until you arrange for pickup. If it is not retrieved after 14 days, it will be returned to the shop floor for sale. The customer will not receive a refund in such cases.
Regular Sales
The first Saturday of each month, selected items are 50% off the list price.
Each spring, the Thrift Shop holds an Anniversary Celebration Event, and other Themed Events occur around seasonal holidays such as Thanksgiving, Christmas, Valentine's Day, Vintage, Mother's Day, Father's Day, Fourth of July, and more.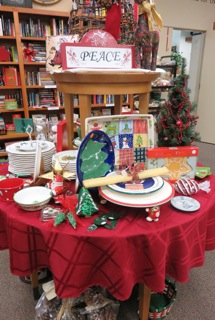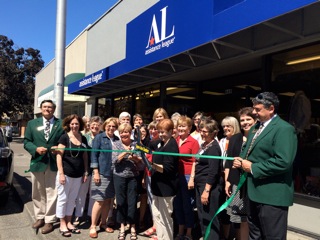 One of Eugene's Most Popular Thrift Shops
Come Thrift With Us
Opened in 1991, the Assistance League Thrift Shop is conveniently located in the heart of Eugene at 1149 Willamette Street. Assistance League Thrift Shop is staffed entirely by members.
Assistance League of Eugene annually helps over 2000 children buy new school clothes through the Operation School Bell program.  This is one of nine programs that are funded primarily through Thrift Shop sales.
Assistance League Thrift Shop sells gently used items in the following departments:
Accessories
Books
Children's clothing & accessories
Housewares, including kitchen and home décor
Jewelry
Linens and Craft Items
Men's clothing & accessories
Women's clothing & acccessories
Our smart shoppers know new merchandise is put out every few days and stop by often to find the best quality items.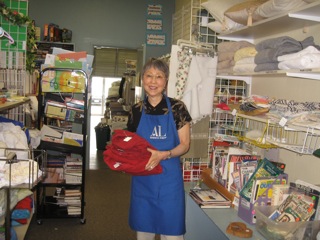 Thrift Shop Donations
We could not operate an upscale thrift shop and help the Eugene area community without your donations. Donations are tax deductible.
We accept Gently Used items that may be dropped off  Tuesday-Saturday between 10am and 4 pm at the back of the shop.
Certain items are not accepted:
Large appliances
Large pieces of furniture
Electronics
Paint, chemicals
Torn or dirty clothing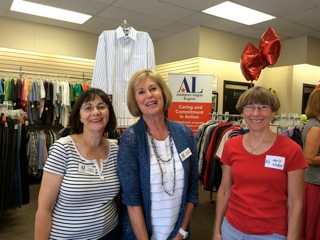 Assistance League of Eugene's Thrift Shop is staffed by member volunteers
When you come to Eugene's Assistance League Thrift Shop you can count on knowledgeable, helpful, friendly member volunteers to make your shopping experience memorable.
Many hands make light work of sorting and pricing shop merchandise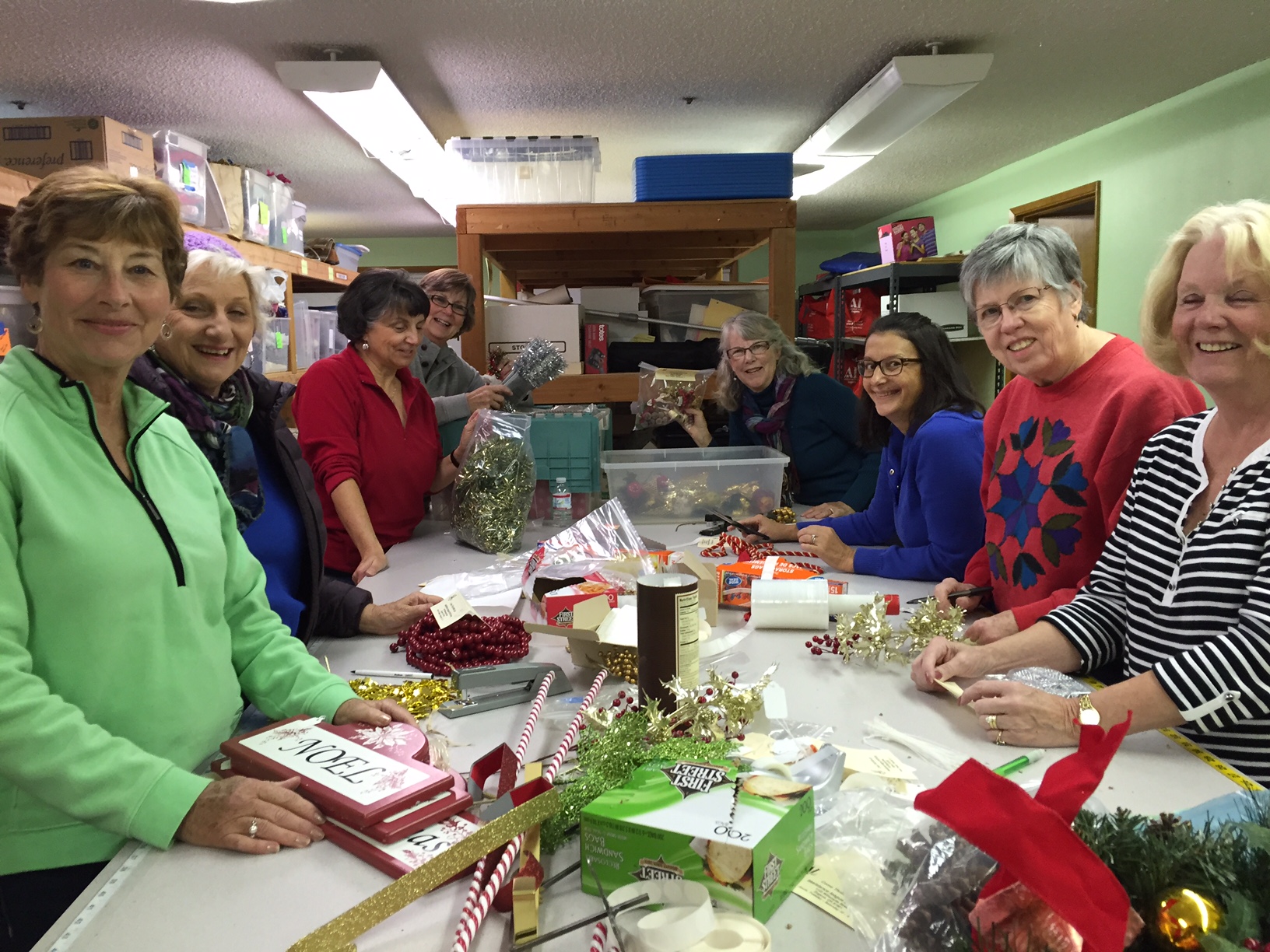 Every Monday the shop is a busy place, filled with sorters, pricers and volunteer members updating displays from hats to housewares
Shoppers of all ages find great bargains Tuesday-Saturday at the Thrift Shop
Our Women's Wear department is full of seasonally fashionable garments, shoes, & accessories
Throughout the year the Thrift Shop is staffed by friendly helpful volunteers!
Check out the jewelry in the front of the shop
Thrift Shop display of books and toys for children is located near our front entrance.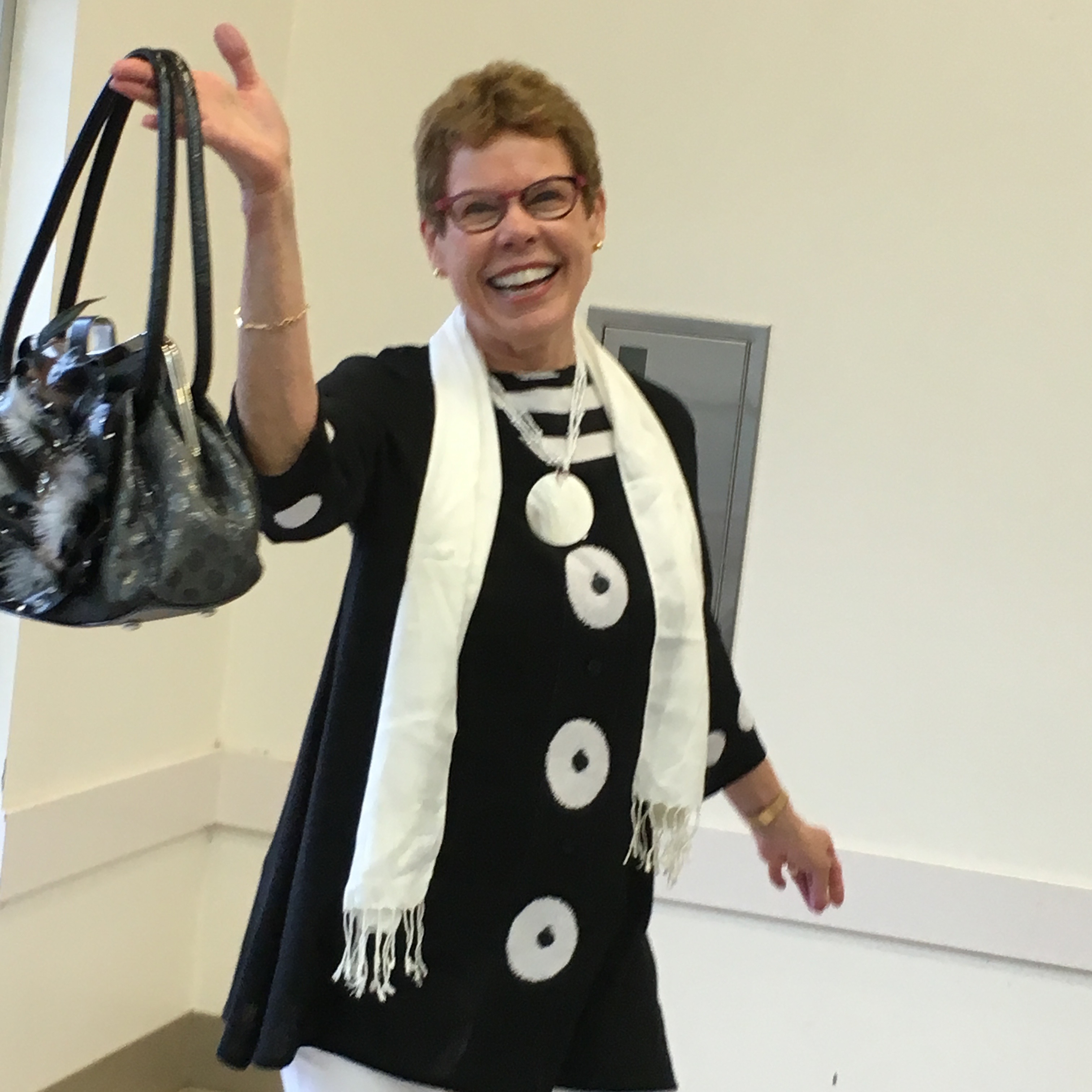 We often have top designer handbags and accessories.