We are Assistance League of Eugene
Making a Difference in The Lives of Children and Individuals in Lane County
TRANSFORMING LIVES • STRENGTHENING COMMUNITY
Our Philanthropic Programs
Click on any program below for more information
Operation School Bell® is our major philanthropic program that provides school clothing for elementary and middle school children using a voucher for the families to shop at Fred Meyer, as well as providing warm hats and scarves in December.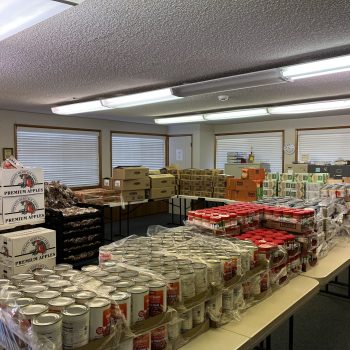 Family Food Pantry Program provides supplemental food supplies for children and their families in need, who are referred to the program by school staff.
Oregon Heritage organizes and provides school tours and curriculum at the Lane County Historical Museum that include Oregon pioneer and local Native American history.
Books for Kids provides books and literary materials for children and their families served by Department of Human Services, and other programs in the area.
The Operation Bookshelf program provides Eugene Public Library materials for homebound library patrons who cannot visit the library themselves. This includes books, DVD's, CD's and other materials.
Hug A Bear works with The City of Eugene to provide the Eugene Police Department stuffed animals for officers to provide comfort for individuals in distress and crisis situations.
Welcome Basket provides home cleaning supplies and personal care products for families and children via St. Vincent dePaul, Bags of Love, The Nel and others as needed.
Outreach is a program to respond to specific community needs that do not fit under any current chapter programs, as they come up on a one time only basis.
Great Prices for Great Causes!
Assistance League of Eugene Thrift Shop
1149 Willamette Street in Midtown Eugene
Open Tuesday-Saturday 12-4
The Thrift Shop is our primary source of funding for our philanthropic programs. We are proud of our reputation as one of the best and friendliest thrift shops in town. The shop features new and high-quality used merchandise.  We have something for everyone!

Come Thrift With Us!
Make an Impact
Interested in connecting with your community?
Check out the number of ways you can get involved.