DIGNITY AND COMPASSION AFTER AN ASSAULT
Since 1991, Assistance League of Greater Portland has provided thousands of victims of sexual assault with clothing, footwear and toiletry kits. These kits contain clothing suitable for all genders.
Victims of sexual assault and domestic violence are asked to surrender their clothing as evidence in emergency rooms. Assault Survivor Kits offer more than a fresh set of clothes; they offer dignity to survivors. Assistance League serves those in crisis in 17 local medical centers and facilities.
Knowing someone cares gives victims the courage to move on
"I work in the emergency department at Providence Portland Medical Center and I'm one of the nurses that helps to manage our Sexual Assault Nurse Examiner (SANE) program. I came into my office today to discover your wonderful gift. I wanted to offer my sincere thanks for the kind donation of clothing to our patients who have been assaulted. These are generally vulnerable, at-risk people who often have to choose between keeping the few items of clothing they have and being able to submit these items for evidence testing. Our ability to offer them clothes in return makes that decision much easier. Anything our SANEs can do to make these patients more comfortable at such a difficult time is very much appreciated. The thoughtfulness and compassion that you obviously put into each of those bags is evident. I am so grateful for your organization's kindness."
– Julie Freeman, RN, BScN, CEN, SANE-OR
Associate Nurse Manager
PPMC – Emergency Department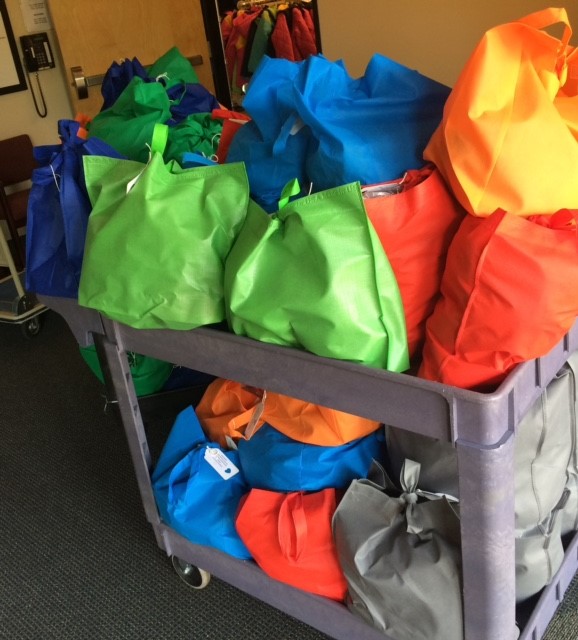 Hospitals, Medical Centers, and Facilities served by Assault Survivor Kits
Adventist Health Portland (Formerly Portland Adventist Medical Center)
Kaiser Permanente Sunnyside Medical Center
Kaiser Permanente Westside Medical Center
Legacy Emanuel Medical Center
Legacy Good Samaritan Medical Center
Legacy Meridian Park Medical Center
Legacy Mt. Hood Medical Center
Multnomah County Detention Facility
OHSU
Providence Milwaukie Hospital
Providence Newberg Medical Center
Providence Portland Medical Center (Glisan)
PSU SHAC (Center of Student Health and Counseling)
St. Vincent Medical Center (Barnes Road)
Tuality Community Hospital
Willamette Falls Medical Center
Willamette Valley Medical Center