Thrift Shop
4000 SW 117th Avenue
Beaverton, OR 97005
503-526-9300
Shop Hours
Thursday: 12:00 PM– 4:00 PM
Saturday: 12:00 PM– 4:00 PM
Donation Hours
Tuesday: 10:00 AM– 2:00 PM
Upcoming Events
Fill a

BROWN

Bag SALE!!!
August 24th $10.00 a brown bag sale
August 26th $5.00 a brown bag sale
FALL PREVIEW SALE
Wednesday August 30th from 12pm-2:00pm

All "New-To-You"

Fall

fashions and accessories!
$5.00 ENTRANCE FEE CASH ONLY (Can not be combined with purchase).
Door Prizes!
Policies
Credit/debit cards for purchases over $5.00.
"NO RETURN" policy on all items purchased.
Thrift Shop
Great Reputation, Quality Merchandise,
and Friendly Member Volunteers!
The thrift shop is the significant source of funding for philanthropic programs. It is staffed and managed entirely by our member volunteers.  We are proud of our reputation as one of the best and friendliest thrift shops in the area. Our members work hard to make sure the merchandise is always good quality, clean, and priced fairly. Come see for yourself!
We offer quality merchandise, including a selection of antiques and collectibles, men's and women's apparel and shoes, books and magazines, housewares, linens, home decor, seasonal items, jewelry and art, all at affordable prices.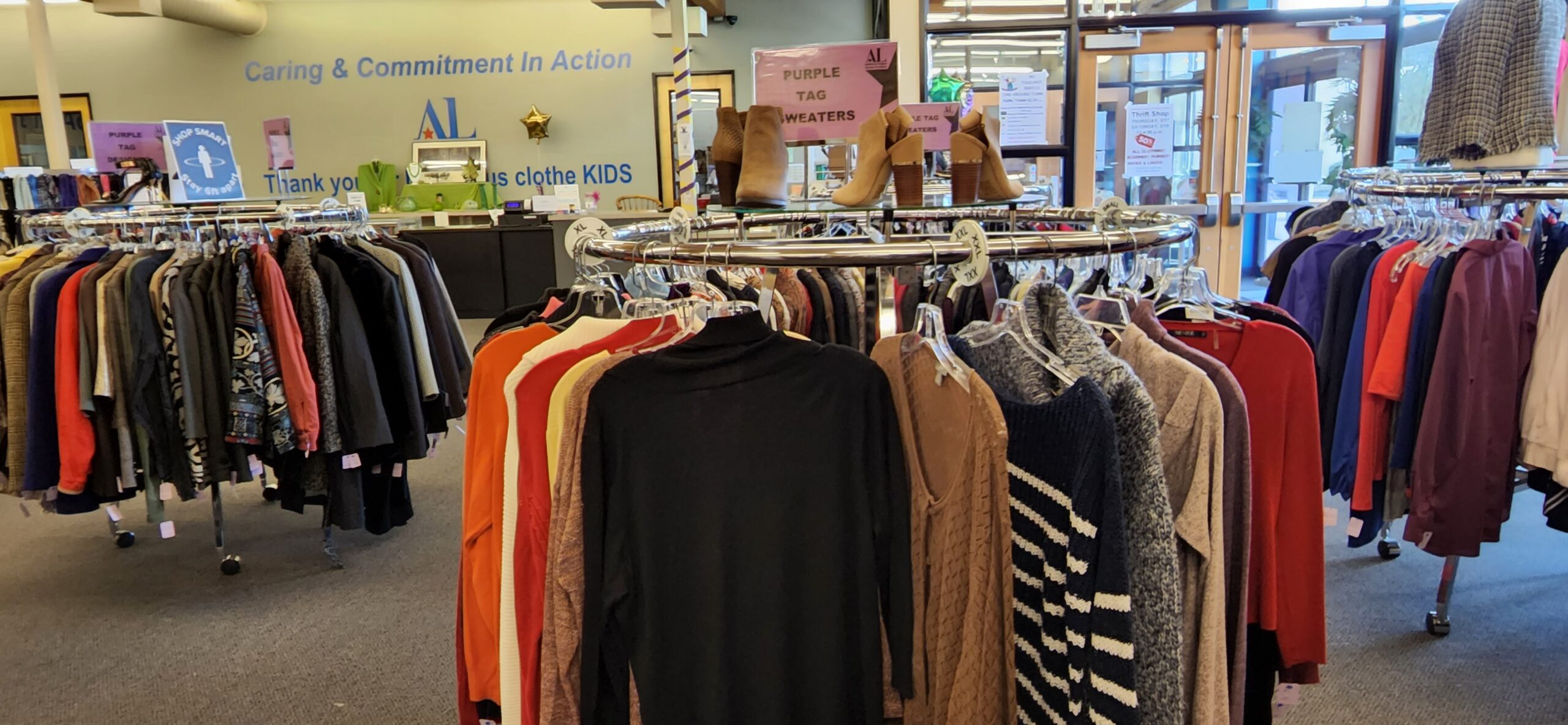 Men's and Women's Clothing