Transforming Lives • Strengthening Community
Operation School Bell®
Operation School Bell is the national philanthropic program in which all Assistance League chapters take part. Children in New Hanover, Brunswick and Pender counties receive new clothing, school supplies and books to enhance self-esteem, promote learning, and encourage regular school attendance.
Links to Learning
Links to Learning is a program in which monetary awards are provided to educators to enhance the school curriculum and stimulate creative thinking in a variety of situations within the classroom setting.
Slightly Off Key Stringalongs
Slightly Off Key Stringalongs is a ukulele, rhythm instrument and singing group of members who present music programs at assisted living and long-term care facilities in our community. It is a fun group of women who feel they receive more than they give in their efforts to bring a little bit of sunshine to the residents.
Operation Scholar Support
Scholarships are provided to students at Cape Fear Community College and Brunswick Community College.
Operation Tender Loving Care
Operation Tender Loving Care assists with community needs on a one-time or short-term basis.
Assistance League of Greater Wilmington participated in Work on Wilmington. This day in the spring is set aside for volunteers do a large range of tasks throughout Wilmington. On a rainy morning, our volunteers weeded, raked, picked up trash, put down and hauled mulch at Snipes Academy of Arts and Design. At the end of the day the volunteers received a t-shirt and a feeling that they had made a difference in our community.
On another occasion we painted rooms at the Hospitality House.
The Kids on the Block
The Kids on the Block is an international educational puppet program that addresses disability awareness and social issues, using 3-foot puppets that interact with children. Volunteers from Assistance League of Greater Wilmington perform at elementary schools and community organizations in three counties, at no charge. Our entertaining programs are enjoyed by more than 1,000 children each year.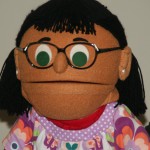 Operation Seniors
Operation Seniors is a program that presents a monthly social activity to seniors in a low-income retirement facility. Programs range from games, various crafts and travel programs to outings in the community. Our chapter supports the Grandparents Support Network. There are a number of programs for these grandparents raising grandchildren including the distribution of clothing and supplies to the children and hosting a holiday dinner for the grandparents along with some form of entertainment.
Operation Teddy Bear
Our chapter provides teddy bears to children receiving treatment at New Hanover Regional Medical Center and other local facilities.
Operation SECU Family House
SECU Family House is an overnight facility for out-of-town patients receiving medical care at New Hanover Regional Medical Center. We help to maintain their gardens and provide quarterly and special holiday meals.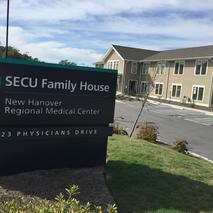 Operation It's in the Bag
The unused goods that are donated to our thrift shop are given to other philanthropic facilities and programs.