J. F. Shea Center for Therapeutic Riding
Assistance League of Laguna Beach provides funding to the J. F. Shea Therapeutic Center for scholarships for children with disabilities as well as for the Military Riding Therapy Program.
The Center is dedicated to improving the lives of people with disabilities through therapeutic horse-related programs.  Through the broad spectrum of equine assisted services, individuals of all ages, with disabilities experience physical and emotional rewards.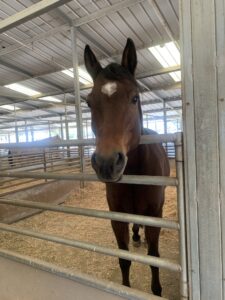 Every family pays a fee to ride at The Shea Center.  A financial aid program is available to help those families in need of financial assistance.  Assistance League of Laguna Beach supports scholarships for families looking to transform the life of a loved one through the Center's services.